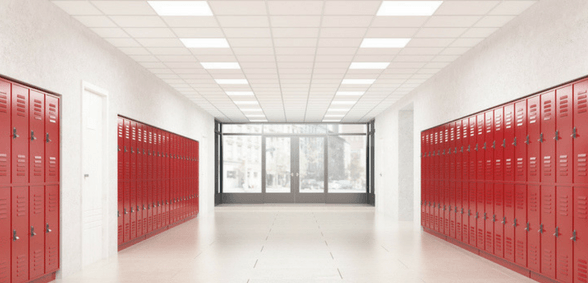 Schools play an essential part in the development of young people – and every child deserves access to the best quality of education possible. Free schools were originally set up to do just this – to deliver excellent education to those who most need it.
Mark Lehain, interim director at New Schools Network, discusses free schools, successes and why setting up a new free school could be the right 'next step' for your schools.



I'm delighted that the free school application window is open again. This is the perfect opportunity for existing schools to investigate how they can expand their offer, using their knowledge and expertise to set up great new schools in areas that desperately need them.
It's worth taking a moment to remember the ideas behind the free school policy and why they should be so exciting for existing school staff. Free schools are about unleashing innovation and enabling teachers to implement their ideas, acting as drivers of educational reform across the education system.
Setting a winning example
The policy has resulted in some fascinating examples of educational practice. Schools such as Dixons Music Primary in Bradford, which has a music specialism, where all students are given the opportunity to learn an instrument. Alternatively, there is La Fontaine Academy, in Bromley, which has integrated French elements throughout its primary curriculum to ensure students receive a more varied education.
It's also worth highlighting some of the successes of free schools. Overall, they are more likely to be rated 'outstanding' by Ofsted than other state schools – and to outperform them. This is most notable at Key Stage 4, where free schools are getting above average GCSE results and topping the league tables at Progress 8. These truly are helping all pupils; individual schools such as Reach Academy Feltham and Dixons Trinity Academy are having great success with disadvantaged students and are amongst the top performing state schools in the country.
The future education system
The success of free schools shows why they must remain a central part of our future education system. They provide a unique opportunity to empower local communities and have a direct influence in the education of their children. For existing schools, they're a means of going beyond what they're already doing to help even more children.
Due to changes in funding, the DfE has chosen to focus the new wave on specific areas of need. This means that free schools will now be targeting local areas which have, traditionally, been neglected, or which have entrenched educational underperformance. These areas are to be found outside of London, in communities which have yet to benefit from educational reform. However, there is still an opportunity to open a school outside of these areas if applicants can demonstrate that the school would be targeting a 'pocket' of poor performance.
Making a difference to access to education
We now have 700 free schools open or approved across England, and the future looks more exciting than ever. I want more areas to benefit from the advantages of free schools and to provide a high-quality education to pupils – and I want more educators to be involved in setting them up.
The free school programme offers schools an unparalleled opportunity to make a difference to a greater number of lives than ever before, moving beyond their walls to offer their provision to those areas that desperately need it. I would encourage any and all school staff to contact us at the New Schools Network to discuss how we can work together to help set up more, great new schools across the country.
Don't forget to follow us on Twitter, like us on Facebook, or connect with us on LinkedIn!