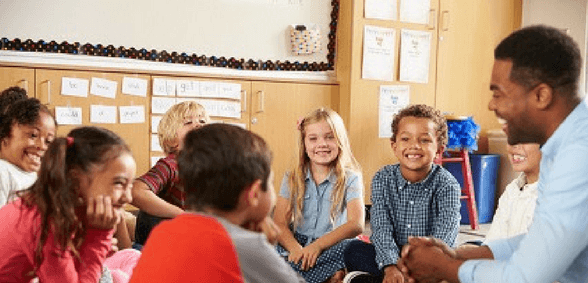 Schools manage a diverse and culturally rich body of students. However, sometimes it's difficult to manage integration and inclusion. Children's charity Coram launched an education toolkit to help improve this
The children's charity Coram has launched a teaching toolkit which aims to increase understanding of the experiences of migrant children and young people to improve integration and inclusion in schools.
The 'Belonging Toolkit' has been co-produced by Coram's Young Citizens programme, for young people from migrant and refugee backgrounds, and specialist educators from Coram Life Education, the leading provider of high quality Personal, Social, Health and Economic (PSHE) education in UK primary schools.
The toolkit includes lesson plans, teachers' guidance on immigration, and films and activities exploring the theme of belonging to help enrich school values including empathy for others and respect for diversity. Designed for key stages 2 and 3 (ages 9-13), the toolkit supports British Values and Citizenship requirements in the curriculum.
Harriet Gill, managing director of education and wellbeing at Coram said: "In the wake of Brexit and concerns about divisions within an increasingly multi-cultural society, we need to examine the role of schools in creating a more cohesive, integrated Britain. By promoting empathy and inclusion, our new toolkit can help schools to strengthen their values and make a real difference in all pupils' lives."
Vicki Aldous is a teacher at Northgate Primary School in Norfolk, one of the schools that piloted the toolkit.
Vicki said: "We are a nurturing school and do our best to make everyone feel welcome and valued. From an early age children are encouraged to work together and consider the feelings of others. Coram gave us the chance to assess the children's understanding of belonging and their part in making others feels welcome and valued".
One of the children in her class said the lesson helped him to understand that "one tiny thing can make someone feel bad. You need to be careful how you talk to a new person."
Farid, one of the young people from the Young Citizens programme involved in producing the toolkit said: "It's important to teach from a young age the importance of being welcoming. For young people from other countries being welcomed makes them feel like they fit, it makes this country feel like home. When a young person feels like they belong, they can make friends, they can integrate.
"We want to communicate the importance of belonging and helping young people feel as though they belong across the country."
The toolkit is free for schools to access – to find out more and to download the toolkit, please visit www.coramlifeeducation.org.uk/belonging.
Don't forget to follow us on Twitter, like us on Facebook, or connect with us on LinkedIn!