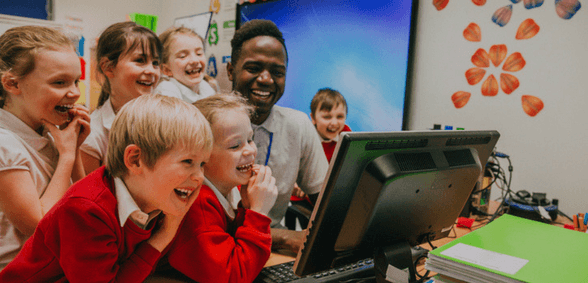 CREDIT: This story was originally seen on GOV.UK
Schools spend up to £75m a year on advertising for permanent and temporary teaching staff via agencies, but a new free website is set to change that
The education secretary, Damian Hinds, is cracking down on the difficulties schools face in paying agency fees to recruit staff, enabling them to save a great deal of money – up to £75m per year – in attracting new teaching staff.
To help combat the problem, the secretary of state has announced that a free website has been launched to be used by schools in advertising vacancies, including part-time roles and job shares. In September this year, Hinds – together with Crown Commercial Services – will also provide headteachers with a list of supply agencies which do not charge fees if the supply staff member is offered a permanent position after 12 weeks.
Agencies and suppliers will also be required to be entirely open about the fees they charge, reducing the strain on schools at times of the year when they require emergency or last-minute supply staff.
These announcements are part of Hinds's pledge – made at the National Association of Head Teachers' annual conference last month – to work more closely with schools in cutting down on unnecessary cost pressures.
Core school funding is expected to rise to £43.5m by 2020 and the National Funding Formula will address historic disparities in the system, making school finance issues more transparent.
According to the original story, Hinds said:
"Great schools are made by great teachers, so I want to reduce teacher workload to make it a more fulfilling profession and help schools bear down on costs so they can invest more on their front line.
"Every pound that's spent on excessive agency feeds, or on advertising jobs, is a pound that I want to help schools spend on what really matters: making sure every child, whatever their background, is inspired to learn and reach their potential.
"We have the most talented generation of teachers yet, and there are record numbers working in our schools. These measures will help us build on this, making it easier for headteachers to recruit the staff they need and ensuring teaching continues to be an attractive, rewarding profession."
School leaders' union, NAHT, also commented on the news. Valentine Mulholland, head of policy, said:
"We're pleased to see the DfE beginning to tackle this issue. While their proposals don't go as far as NAHT's call for a cap on the fees that supply agencies can charge, as there is in the NHS, this voluntary approach is a step in the right direction for now.
"The new vacancies website is just a pilot in two areas of the country [Cambridgeshire and the North East] but if it works it should be rolled out nationally as soon as possible. And a list of preferred supply agencies will be helpful, but we should be wary of accidentally allowing the government to portray supply agencies as the only reason that recruitment is such a worry for school leaders.
"Recruitment is a challenge because there are insufficient numbers of newly-qualified teachers coming into the system and too many experienced teachers are leaving prematurely. Agency costs are a problem but it is the lack of teachers that force their use."
"The solution that all schools are crying out for is more money overall and a better deal for teachers, who have seen their workload rise and salaries fall in real terms for nearly a decade."
Don't forget to follow us on Twitter, like us on Facebook, or connect with us on LinkedIn!