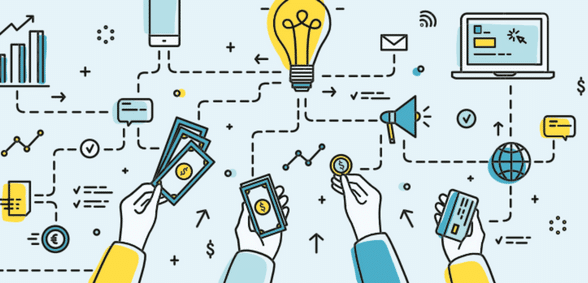 Benchmarking; you either love it or hate it. When implemented effectively, it can be a useful tool to support student outcomes, school budgets and business management as well as being used to inform decisions – at a time when best value is at the forefront of your mind.
No two schools are the same; however, many face similar challenges – such as GDPR or policy changes – and similar criteria – for example, size, provision, spending trends, the number of pupil premium students – or are situated in the same region. When it comes to decision-making, then, there's an opportunity to look to neighbours for advice, to reflect on your school's situation by comparing it with a wider set – to analyse performance and identify where the school and students are doing well, or where there's room for improvement.
There was a time, I'm told, when SBLs operated in relative isolation; the advent of local and regional groups, school business management and leadership conferences and platforms, such as Twitter, have made the informal exchange of information and knowledge between peers and between schools much simpler. Then there are the traditional avenues of comparison, the benchmarking data published by the Department for Education which, although released quite late – typically towards the end of the following academic year – can be a useful resource for schools comparing themselves to others to identify areas for improvement and, ultimately, inform their spending decisions.
An operational perspective
When looking at data, it's important that you know the context in which your school's performance fits. "The purpose of monitoring operational metrics is the purpose of monitoring any metrics; if you want to run any organisation you'd be wise to know what the key performance indicators (KPIs) are – whether operational or otherwise – as well as the factors that lead to their improvement and how your performance compares nationally.
Benchmarking is the way you achieve this – it's the process you go through to create the metadata that makes sense of your core data," Joshua Perry, director of Assembly, explains. For example, if a school's attendance is 96.6% – is that good or is that bad? If I added that the national average for attendance is 96% you would know that it's above average. If I now reveal that 96.6% puts the school in the seventy-fifth percentile you will now know where you are in a national context – you know this school is not just above average but is in the top quartile of schools nationally.
Data is analysed, interrogated and developed into reports in order to inform better decision-making. So, how can schools analyse the right metrics in the right way to ensure they're getting the whole picture? Firstly, you need to identify the areas that matter most in your school; next, Joshua recommends that, before analysing data, or generating insight into your data, you need to ask yourself whether the data you're using is reliable enough.
If, for example, financial performance is your focus, consider carefully what data is required to accurately read this. "So, if I run a three percent surplus, I would want to know what my various costs are but I would also look at the public data available – such as that published by the DfE," Joshua says. With your current financial performance established by this data, you can look at what you want to do and evaluate if you have the financial headway to make new purchases or embark on new initiatives.
Weighing up the financial bench
The purpose of benchmarking analysis is to convert the information provided into improvements and efficiencies. Spotting that you're spending more on your energy bills than your statistical neighbours should be a sign that you need to act – and perhaps you can ask them how they are achieving these relative savings.
"In a multi-academy trust (MAT) you can do this internally but, if you're a local authority maintained school, or even a school within a MAT looking to see where you are in the broader context, external benchmarking is not something that's readily available," Will Jordan, education sector manager, PS Financials Plc,says. "DfE benchmarking figures do serve a purpose, but they are very historical; so, if I were to look at my data now, I would be comparing it to data from the year ended August 2016," he explains. There are, however, effective benchmarking tools available to school business leaders – for example, Assembly, which focuses on standardised assessment, or Wand, which is purely MIS-focused.
"Where I'm a trustee we have a group where our business managers come together and do benchmarking on a local basis," Will tells us. "Local benchmarking will have benefits over national benchmarking in that, whilst you don't have the same volume of data, you do have the ability to ask the specifics; you can see why somebody is paying so much, or so little, and
you also get a much better understanding if you can then apply that to your scenario; this is not always the case if you are looking at anonymous external benchmarking data." The benefit is that you can do your own assessment of what your service levels are and then compare this to others in a benchmarking environment to see how far up the food chain you are in terms of efficiency and effectiveness.
Exposure to a wider set of information from other organisations might trigger some ideas in terms of how youcan go about improving your own processes or student outcomes.
Benchmarking in the classroom
Benchmarking in the classroom is a useful tool for assessing student progress, analysing areas for improvement and making effective interventions – where required. "Ask any teacher to tell you who their high-flyers or their SEN students are and they'll quickly point them out; however, it's nice to have those judgements backed by standarised tests," Romy Short, assessment director at Renaissance UK, explains. Benchmarking allows teachers to identify the relative level students are at and reaffirms where support is being focused.
When it comes to assessment data, Romy advises that schools split their focus between attainment and progress data and, more importantly, that they compare students nationally. "If you have a student whose attainment is in the top 15% of the cohort, is that student growing enough when compared to their academic peers? What about the student in Year 6 who has a reading age of six years and then makes three months progress in six months? Is that good progress? Analysing national data can help teachers make those judgements."
For this reason she suggests taking standardised scores into account in conjunction with the student growth percentile (SGP) – which describes a student's growth compared to other students with similar prior test scores – in order to identify student attainment and progress against the national cohort. "If you see a student make less than expected progress, you can identify the skills on which they need to focus," Romy says. Further, you can identify which group of students need most intervention and which groups would benefit most. Data will have inherent limitations – particularly if used in isolation; so, what should schools do to ensure a comprehensive overview?
"It's easy to get caught up in one result, but students don't necessarily grow in a linear way," Romy says, adding that data needs to be looked at over time to view trends. So, for example, Reaissance software calculates SGPs from three assessments which means that trend lines can be viewed after three tests are completed.
A case for benchmarking
Benchmarking allows you to collate and benefit from a great deal of information – whether that's on school attendance, financial performance, attainment, or something else.
Being able to illustrate your situation – and demonstrate your impact – is the basis for a strong business case – a weapon which savvy SBLs will wield effectively in order to justify spending money – or not. However, Joshua warns about being careful when presenting data to different audiences of stakeholders. "Nobody will thank you for producing a 50-page data report, but everyone will be grateful if you can summarise it on one page."
The message is simple, collect, analyse, benchmark, interrogate and then distil your data into a simple and succinct report to inform confident, effective and efficient decision-making.
This article featured in the May issue of Education Executive. Subscribe now to keep up-to-date with the latest in school business management and leadership.
Don't forget to follow us on Twitter, like us on Facebook, or connect with us on LinkedIn!