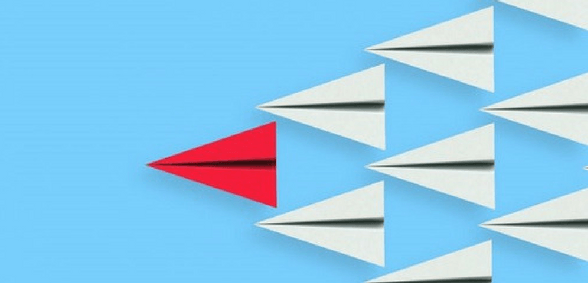 Efficiency and effectiveness are the end goal when it comes to school processes. So, how do you review and develop systems and processes whilst managing your team and your day-to-day tasks? For the April issue of Education Executive, Marie Cahalane speaks to Glen Moore, systems and information leader at Dixons Allerton Academy, Bradford, to learn his operational secrets
In the current education landscape schools and academies have found themselves with increased levels of autonomy. Naturally, with increased power comes increased responsibility – something that is changing the way schools are managed and the roles of those who manage them. To ensure that teaching and learning remains the primary focus, schools need to run like well-oiled machines; effective management of resources, assets and administration – as well as strong leadership – are vital to ensuring smooth operations.
Progress makes perfect
This year the GCSE league tables showed that Bradford had the fourth highest level of improvement when it came to Progress 8 – which measures the improvement students make in eight subjects from starting secondary school to when they sit their GCSEs, rather than rating schools by the results students get.
In 2017 one of the schools that saw the biggest improvement was Dixons Allerton Academy (DAA), an all-through, three to 19, academy at which Glen Moore is systems and information leader. Glen plays a key role in reviewing and developing the academy's systems and processes, while managing – and being accountable for – staff and areas including data, exams, administration, HR, site and health and safety. Having met Glen at EdExec LIVE in February, and hearing about some of the work he is doing at DAA, we caught up to learn more.
Tell us a little about your role at the academy.
I hold the slightly misleading title of systems and information leader, which is essentially operations manager but with a stronger focus on exams and processes than perhaps a more traditional role. This may be reflective of the position of the academy as part of a large MAT where the IT and finance teams are run at a trust level.
What are the biggest challenges you face working in an all-though setting?
I had never worked in a primary setting, so that was a learning curve. I find that some of the differences are actually advantageous; for example, having parents collect their children every day means you can easily get information home, or speak to them if there's an issue. Other areas are less so; simple things like having various heights of furniture can be inconvenient and system operations sometimes don't marry up – like the Workforce Census is not set up for 'all-through' and so figures never appear accurate. Timetabling can also be a challenge. Hopefully, what we have learnt over the last few years means we now have a good balance of secondary-style systems for data and admin adopted for our primary staff to give them maximum support.
You manage a substantial department budget – what's your strategic approach?
Our budget is evolving at the moment, apart from being tight – like most schools, and having to be run prudently – the nature of the spend is changing. So, for example, our postage costs over the last two years are down around 40% and dropping due to a strategic shift towards electronic communication; however, as a result, our software licenses costs are higher now. Reviewing spend and impact is key as it informs future budget planning.
Dixons' last Ofsted report highlighted a number of areas that required improvement. As clearly – demonstrated by the Progress 8 figures – things have greatly improved. Can you tell us what changes have been implemented since then?
We were disappointed with the 'requires improvement'; unfortunately the inspection probably came three months too early as much of the change was already starting to be implemented at that point and was just not fully-embedded. We have recently (December 2017) had our Section 8 follow-up where Ofsted have acknowledged the improvements shown and we are now actually wanting a full inspection just to get that rating changed to something that reflects, far more accurately, where we are!
In terms of the changes there was no major overhaul. We have tried to standardise forms and feedback so there is greater consistency and minimise the workload on teachers by taking away some of the admin. This was the biggest area of my involvement as it looked at how we could adjust admin processes and whether the capacity was there. We are also utilising the strength of the MAT much more now with schemes of work and subject testing being the same across the whole group which has built strength in moderation and sharing of knowledge.
How do you juggle it all and ensure that everything is communicated across your team?
For me, it is organisation. There are not enough hours in the day for me to, personally, have control of everything, so I need to manage my time and my teams effectively and that means being organised, working to the next impending deadline and ensuring that people have the necessary support and information for things to run smoothly.
I rely heavily on my teams. I trust them and their specialist knowledge to deliver much of the day-to-day, leaving me to field queries and issues that require more guidance, or to plan ahead for the bigger items on the horizon. I operate a very honest approach with them, and communicate as much as possible, trying to ensure information from SLT meetings regarding actions and changes is conveyed to them rather than being a surprise that just appears on the 'to do' list one day.
How do you keep your team up to speed?
Firstly, I try to filter who receives the information and how much they are given – there's a huge amount going on to try and stay on top of. Rather than overwhelming people with everything, I try to direct the key points and actions to the relevant people via email or a short conversation. I have regular meetings with the team managers and use that as a formal method to disseminate what is on the horizon and what people need to be aware of.
How do keep abreast of a rapidly changing education sector?
I try and get signed-up to as many email alerts as I can from DfE, Ofsted, etc., so that the information comes to me. Obviously EdExec and Tes publications are useful too – especially as they can be an evening read! One of the advantages of being in a MAT is that all the operations managers meet termly so, if one person misses something, hopefully another has picked it up and can 'nudge' the group.
Any last bits of advice?
Don't panic! There is only so much you can do and, although it may feel like treading water at times, you are probably far more in control than you realise.
This article featured in the April issue of Education Executive. Subscribe now to keep up-to-date with the latest in school business management and leadership.
Don't forget to follow us on Twitter, like us on Facebook, or connect with us on LinkedIn!