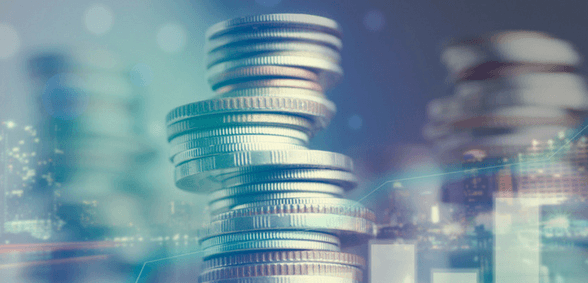 When austerity, efficiency and shaving off the pennies can only take you so far, what's next? For the April issue of Education Executive, SBM Sue Birchall and ASCL's Val Andrew consider ways that SBMs are and can build resilience
It's a tune that's now overplayed in education – schools need to do more with less. Schools have long been doing more with less – it's not a new lesson to be learned – the next step is to ensure financial resilience now and into the future. Financial resilience describes the ability to remain viable, stable and effective in the face of the pressures that schools continue to experience – increasing pupil numbers in many areas, as well as standards, more autonomy and thus responsibility – in the face of a complex and unpredictable financial environment that is underpinned by budgets diminished by increasing oncosts.
With this in mind we turned to two experts in their fields; Sue Birchall, a practicing SBM with a penchant for finance, and Val Andrew, a business leadership specialist with ASCL, who is dedicated to supporting school business leaders and managers.
Sue Birchall, school business manager, The Holmesdale School, Kent
The key factor for me, as a SBM working within this austere financial environment, is knowledge. Not just knowledge of the budget now and moving forward but the in-depth knowledge of how my schools are working, planning and developing.
Knowledge is foresight
I've found that even the best laid plans can be easily scuppered by a SLT, governor, staff or pupil initiative which appears, apparently out of the blue. While the influence of external stakeholder's plans and policies can have such a significant impact on financial stability and planning, I can never know too much – there's not much point in me making savings if they then get swallowed by unplanned expenditure!
For this reason, I incorporate information-gathering into my everyday working life and use that knowledge to help inform and support any such proposals. For instance, I'm working on a development plan for the school site to be referred to before any decisions are made on changes to anything from curriculum planning, purchasing and future staffing. There will be no rash decisions which don't fit the school's physical capacity which would, therefore, waste money.
Strength in collaboration
I'm a firm believer in true collaboration; this can happen without any formal changes to the school structure such as academisation. For example, I have an experienced and able team with extensive skills and knowledge. For a fixed fee, we're able to offer smaller schools access to finance services which range from finance clerking to business manager support and advice. This gives our partner schools access to a broader skillset than they could afford to employ directly and ensures that my school benefits from the same range of knowledge and expertise.
Also, consider sharing your facilities. This is a supportive role for your community, enhances your reputation, covers costs and improves the school's reputation where it needs it most – with prospective students. 'Bums on seats' bring in more funding! The use of service level agreements for all provided services is key to building resilience. This gives you the opportunity to secure sustainability, accurate budget planning and negotiation. It helps in disputes, too, saving time and money.
One final piece of advice; always look forward. Don't blame the past, be dynamic – that way you won't miss opportunities which arise.
Val Andrew, business leadership specialist, Association of School and College Leaders (ASCL)
We are at the beginning of a journey towards funding reform in education. The prospect is now more optimistic for a more equitable distribution mechanism which will contrast with the postcode lottery that has been evident for decades. However, there are some limitations of which we should be aware.
Factoring in all of the potentials
The first stage of implementation uses a 'soft formula' approach to the new funding formula (NFF) that will continue to involve local authorities in the distribution of school funding. With no immediate prospect of education legislation – at least until after the next comprehensive spending review (CSR) in 2020 – this situation is unlikely to change. There are other factors that could impact on the transition to a 'harder' version of the NFF which would circumvent LAs and bring funding directly into schools from the DfE – these factors include the context of the next CSR, the uncertainties around Brexit and the potential for another general election (2022, or before).
So, for the foreseeable future, we have a familiar picture. Funding distributed via LAs with 14 possible factors – including basic entitlement, deprivation, prior attainment, Looked After Children – some of which are compulsory, some optional and some with 'boundary' conditions (e.g. minimum values per pupil and fixed lump sum); around 80% of the allocations here are based on pupil factors. Add to this the context of financial challenge from a series of unfunded pay increases, rapidly increasing oncosts and ongoing inflationary pressures and it's unsurprising that many school budgets are already creaking at the seams.
Sufficient financial resilience
Schools are already becoming frustrated at being told to deliver more and more efficiencies. The Institute for Fiscal Studies reported that, despite the announcement of £1.3bn of additional funds (September 2017) and the slower pace of transition to NFF (so that fewer schools experience funding reductions), the sector would still have absorbed a reduction in real terms funding of around 4.6% between 2015 and 2019 and would, therefore, need investment to the tune of around £2bn to protect per pupil spending over the next four years plus another £1.7bn to cover additional costs facing schools – representing a 10% increase in the school budget.
The challenge for schools is to ensure there is sufficient financial 'resilience' within their budgeting and financial forecasting to be able to ride out this storm – which is easier said than done! A good place to start is to undertake a financial health check. There is information on gov.uk which can help you to do this: http://bit.ly/2Hrq5Cp.
Checking your vital signs
Thereafter, in terms of health checking, at ASCL we advocate reviewing one or two 'vital signs' on a regular basis. These vital signs will help you to ascertain whether your school operates at an affordable pupil-teacher ratio (PTR) or not. PTR, in simple terms, is the total number of pupils divided by the number of FTE teaching staff you employ. However, in order to calculate the PTR your school can actually afford you will need to review the following:
Average teacher cost (ATC): to calculate this include gross salary plus on costs for ALL staff that are employed in classroom scenarios or in charge of groups of children including, for example, intervention groups. This may be a mix of teaching and support staff.
Amount of usable revenue per pupil available (see I in equation below): include ALL income that comes from a sustainable source – for example, include your pupil premium income and any external income that you regard as reliable (e.g. lettings income).
The proportion of your budget you can afford to spend on teaching (i.e. delivery of the curriculum) (see P τ in equation below): in order to calculate this you need to know exactly what your fixed costs are; this will then help you to identify the proportion you have available to spend on teaching/delivery of curriculum.
Using these key vital signs, you are then able to calculate what your school's affordable PTR is using this equation:
To be able to operate with a balanced budget – and to have a chance of longer term financial resilience – your school needs to be working either at this level or higher. Compare your actual PTR with the affordable rate and this will determine whether or not you have a sustainable staffing model for curriculum delivery.
Whu use PTR?
Firstly, it's based around a per pupil funding level which underpins the current funding model and, secondly, it also links to curriculum delivery as the opposite side of the equation (see below). It uses average class size (ACS) and the contact ratio (c) to also determine PTR. Once you have all of these components you have the basis for a discussion within SLT and your governing body/trust board.
This article featured in the April issue of Education Executive. Subscribe now to keep up-to-date with the latest in school business management and leadership.
Don't forget to follow us on Twitter, like us on Facebook, or connect with us on LinkedIn!