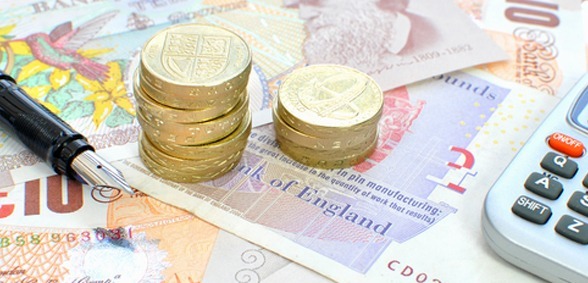 The funding crisis in schools looks set to stay – with no extra cash of the quantity needed likely to emerge in the foreseeable future. With this in mind, arguably the greatest challenge for SBMs today is achieving value for money in their procurement decisions. EdExec takes a look at what steps can you take to ensure you're getting the best deal.
The SBM role has elements of finance director about it, involving as it does the need to make important and strategic budget decisions. When spending public money there's also added pressure to ensure you're achieving the best deal but, as Brian Herbert, business manager at Ferrars Junior School, Luton, says, "How do we know we are getting the best deal every time? Well, the honest answer is that we don't."
Decisions relating to products tend to be simple, but decisions on services are where 'the best deal' can take on different meanings, "Buying items is the easy one, as long as you're not comparing pears and apples," says Brian. "We all chop and change on glue sticks and paper, playing that cat and mouse game chasing suppliers around the internet. Services, however, can be a totally different story."
Knowledge and training
One way that SBMs can be better-placed to make procurement decisions is to ensure they have the latest knowledge and training. Procurement is a specialist area, so it's only reasonable that SBMs are either provided with the training required to excel at it, or have the ability to access resources or outside services as they need.
Fortunately, there's now a plethora of training available, as Graeme Hornsby, founder of SBM Consultancy Limited, explains. "It is pleasing to see school business professionals (SBPs) come to the fore in leading and influencing the development of tools and support for schools. ISBL is developing specific training on procurement and SBPs have contributed to the DfE's buying advice for schools. This includes details of deals available, along with advice on buying advice and compliance. There is also information on how SBPs can get support through peer networks."
Despite this available training, however, there are significant differences in every school – in size, budget and student profile, to name just a few. This is even more the case when it comes to specialist areas like special educational needs and disabilities (SEND) support. In these areas extra help may be needed as Dan Baynes, policy and research executive at the Driver Youth Trust, points out. "When it comes to school improvement support on SEND there is a wide array of specialist support services, interventions and consultancy available for SBMs to buy-in."
The different needs of schools places extra emphasis on the SBM to make unique decisions based on their specific circumstances. "SBPs should refer to the advice, but be guided by it rather than straightjacketed by it," Graeme recommends. "There may be better deals available to individual schools and trusts."
Graeme says that in applying this advice many SBPs will be mindful of the need to apply the three 'E's of best value:
Economy
Efficiency
Effectiveness
There are however three other 'E's worth considering:
Ethics – are proper processes being followed?
Equality – is it maintained?
Ethos – does your choice fit the ethos of your school/trust?
Cheapest isn't always best
"It's a common misconception that value for money means cheapest," says Alan Doyle, business manager at Mount Primary School, Wirral. "Cheap deals are great, but can end up costing more in the long term if the quality of goods and services is poor. Make sure you know all the costs, including any that are not covered by your initial purchase.
"Usually, when you enter a new contract relationship with a provider, things are great, and it's easy to forget that the relationship could sour," explains Alan. "Make a note of contract renewal terms and conditions, and the relevant dates, in order to avoid poor contracts rolling over into a new multi-year deal which is then difficult or costly to cancel."
It's a delicate balance between quality and affordability that SBMs must reach. This is particularly true in the ICT space, where there are countless choices and providers to choose from – as well as light-speed changes across the industry.
"There is a huge variety of software, but they all come at a cost," explains Alan. "Do you need the shiny, can-do-everything, new software package? Are you utilising existing software to its full potential? That brand new application may look fantastic, but is its functionality any different to something cheaper? Ask yourself if you can achieve the same goal with, say, a spreadsheet rather than software that gives you a small amount of additional productivity in relation to the cost."
So, what elements should you be looking at when assessing procurement decisions in relation to value for money, if price isn't always a clear indicator? Life-span, the level of service you will receive and the reliability of the provider are all relevant aspects. Brian follows a simple set of rules, "What exactly is 'the best deal'? For me it all comes down to these factors:
The quality of the service that I receive – if you drill a hole in my wall and don't hoover up your mess, or if you think you can dump your van load of rubbish into my skip, then you won't be used again.
The length of time the work may be guaranteed for – I rarely use a company that hasn't been around for a while as the guarantee isn't worth a jot if they disappear.
The back-up service should something not be quite right, or go wrong – I know which contractors will give me a no-quibble agreement if something happens, and experience tells me who these are.
And, most important, trust – in the early days of my tenure the three-quote rule was used for nearly every service that I purchased. Looking back, using the cheapest builder or plumber wasn't always the best thing to do and, as the years have rolled past, I now know who to call."
Negotiate hard and shop around
This is one of the most important areas where savings can be made. There are several key things that can help an SBM's negotiation position.
The first is clarity. "Don't be afraid to tell contract providers what you want when looking to set up a new contract as opposed to receiving what they think you need," says Alan. "A couple of sides of A4 paper outlining what you need is a good way to even out differences between competitors' quotes which, otherwise, may not be like-for-like.
"For example, if you need a photocopier that prints at 55 pages per minute, set that down and email out to companies. Why waste time looking at slower machines? Be specific, be demanding. Be clear about what you need so as to avoid paying for items or services that are unnecessary."
The second is to challenge, as Graeme explains. "You should negotiate hard on the confidence sellers have in their products. In some situations it can be appropriate to establish how much of their fee or sale value they would be prepared to defer for a longer term evaluation of the successful implementation or operation of the product." This approach can add up to big savings.
Next, comparing different option will help SBMs to create a strong negotiating platform. "Once your needs are clearly identified, shop around for the best person to support your school. You wouldn't procure a new IT system without getting a number of quotes; set the same standard for your school improvement support," says Dan.
Finally, collaborate. Collaboration is a huge asset as it enables you to establish economies of scale with peers – as Alan explains. "Collaborative purchasing is a great way to achieve a reduction in costs and, often, a corresponding increase in the quality of customer service. Strength in numbers drives prices down and ensures that providers aim to please many schools rather than individual schools."
There's never been more pressure to squeeze vale out of every penny. Fortunately, it seems that there has never been as much support to help SBMs do this. Whatever procurement decision you're making, remember to utilise these resources and reach out to the SBM community – it's where your strength lies.
Don't forget to follow us on Twitter, like us on Facebook, or connect with us on LinkedIn!