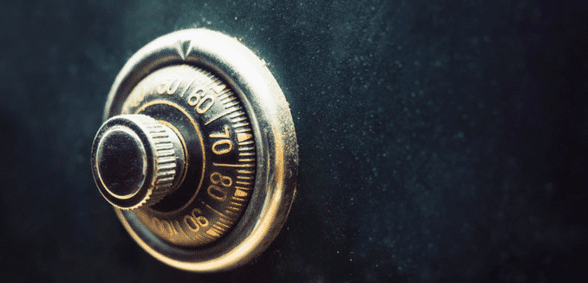 With public money comes public accountability. In the June/July issue of Education Executive two of our contributors explored the stipulations and considerations associated with spending public money as well as addressing questions of accountability and compliant procurement
Sue Birchall SBM at The Malling School, Kent, to discusses creating a 'best value' culture
As a public service schools have an obligation to provide value-for-money and to be accountable for the management of funds. Indeed, the ability to ensure that the funding received is directed to driving the education of the current cohort of students is often what motivates us school business professionals.
'A' for accountability
Accountability equates to responsibility – and the SBM is generally the lead on financial management within the education setting. In my time as a SBM I've used several systems for financial management, monitoring and reporting; investing your time in training – ensuring you can use these systems to their full capacity – will carry you at least halfway towards satisfying accountability in terms of management of funds and reporting. However, expertise is of no benefit without knowledge – in this instance, the financial knowledge of your school or academy.
The 'best value' mentality
Value-for-money is another key principle when spending public money – and you'll be aware that best value is not always the cheapest. So, how can we show that we're working within these perimetres?
Develop a system within your school for budget setting which becomes part of the annual lifecycle of the school.
Provide budget holders with training so they understand how the school is funded and how income is allocated and spent.
Encourage a bidding process for budget holders; responsibility is one thing, but understanding the process and being in control of their own monitoring will improve their budget management. Get staff to share their bids to encourage cross-curricular collaboration.
Encourage evaluation; a system which encourages evaluation of spend against student outcomes not only demonstrates value-for-money but also ties spend into the school or academy's improvement/ development plan.
Meet all of your financial deadlines; a strategic plan which shows financial deadlines for the year should be shared with SLT and governors. Ensure you and your teams are prepared to work towards these.
Fine-tuned procurement
So, you have your processes in place and you're encouraging a 'best value' mentality across your school; now, to ensure that you're making the right choices, you'll need to evaluate your procurement process. For some of the larger procurements you make there are frameworks you can work within; however, the key to using these effectively is to do your research! Have a written procurement plan for purchases – this will ensure that, as part of your process, you evaluate need, expected outcome and affordability. Plus, you can use this plan to assess whether your project fits with what the supplier or framework can provide.
Every school and academy is different but collaboration can often mean cost-efficiencies through economy of scale. Use your MAT or local collective – or even create a group – to see if other schools and academies can, or want to, be added to your plan. Sharing information with your local schools and academies will be invaluable. I think the key thing here is strategic planning; write a plan, share it and make a considered choice – and don't forget to evaluate the spend once in place.
Ring-fenced funding
Pockets of funding which are ring-fenced, such as pupil premium, bring with them an additional level of accountability. Being a bit 'long in the tooth', I have been around long enough to see many versions of this and, as always, I would advise starting with the action plan for the fund in question. If this is written with a cost analysis attached, accountability for the spend should be easy to present, with the evaluation coming from pupil outcomes.
There has been some press coverage about underfunded schools using pupil premium monies to fill gaps in overall funding; the reality is that the pupils for whom this funding is intended are part of your school or academy's cohort and, as such, if your spending is attached to pupil outcomes – if the desired progress and targets are achieved then you're spending the money appropriately. If the funding is used to provide a resource or intervention that other students can also access surely this makes it better value-for-money? Education funding is never going to be enough – what we want for our students will always cost more than we receive.
If we are accountable, and follow the value-for-money principle, at least we know that we are doing our best for our young people.
This article featured in the June/July issue of Education Executive. Subscribe now to keep up-to-date with the latest in school business management and leadership.
Don't forget to follow us on Twitter, like us on Facebook, or connect with us on LinkedIn!