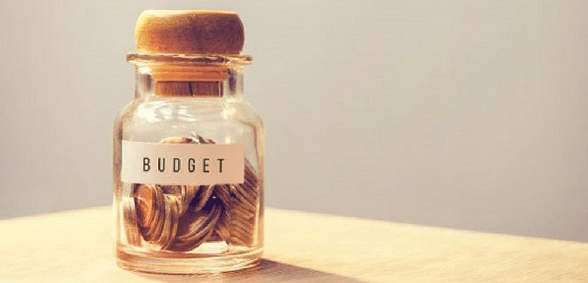 Getting real about your budget forecasting is a way of protecting your school budgets in an uncertain world. Val Andrew has some advice for school business managers 
Budget planning and forecasting is, undoubtedly, good practice throughout the commercial world – and it's becoming the norm in schools too. The guidance set out in the Academies Financial Handbook (AFH) makes it clear that academies are required to plan three years ahead and maintained schools are advised, as part of the Schools Financial Value Standard (SFVS), to do the same.
Of course, budget planning and forecasting would be easier if there was certainty about education funding and income streams beyond the current financial year – but we all know we can't have that. We're in a climate of stagnant pupil funding – recent IFS and EPI reports state that, in real terms, income levels have declined by around eight per cent since 2010.
The new national funding formula is in its early stages of implementation; staffing costs have escalated significantly, requiring schools to absorb a series of unfunded pay rises, with NI and employer pension contribution increases, as well as the usual inflationary pressures on all other spending lines – and tensions are emerging in the negotiations for the next teacher pay increase.
Integrated Curriculum Financial Planning
Probably the biggest cost for any school is putting teachers in front of classes, in a safe environment, and sustaining a broad, balanced and innovative timetable of educational provision. The government has acknowledged this by placing a big focus on financial processes that link budget planning more closely to the curriculum – the current iteration is Integrated Curriculum Financial Planning (ICFP).
Although it is a process that represents good practice – the ASCL developed it and has used it successfully for around 12 years to support schools with assessments of their financial health, efficiency and sustainability – it's not a magic bullet that will solve the funding crisis.
The ICFP approach is probably already being used throughout the sector in one form or another to identify areas for individual schools to consider, in terms of potential strategies to achieve savings that are bound to be similar across the sector – but will certainly differ from school to school.
The principle of ICFP is best used to provide detailed analysis that underpins discussions at SLT or governance level, and to help inform strategies for financial efficiency which can be varied; it's not a way to automatically justify redundancies!
My best advice for schools preparing their budget forecasts in light of these challenges are as follows.
Align financial priorities with the current school improvement plan
The formulation of the school improvement plan (SIP), or school development plan, will take into account issues arising from Ofsted inspections, previous analysis of performance data and issues identified through reviews such as safeguarding and health and safety. Priorities are frequently ranked as short, medium and long-term – a useful approach when working out where to allocate financial resources.
Include realistic pupil number projections
Be clear about pupil number projections by analysing how this data is collected and understanding local and regional changes in the pipeline – for example, schools forming or joining MATs, or proposals to open new schools or expand provision which might influence the achievement of your own school's PAN.
Test your revenue assumptions
Testing assumptions about income streams is a vital part of any robust forecast. Understand how universal credit has – and will – continue to affect your current pupil base and new pupils starting in September, and their eligibility for free school meals, as this can influence pupil premium allocations.
Be clear about lettings income and its prospects for the future. Test the impact of funding allocations announced by government – for example, the 2018 teacher pay increase and the commitment to fund increases in employer pension increases. Don't assume funding for this year sets any precedents for the future.
Understand staff pay rise trends
With teacher recruitment and retention a major issue for the sector this is a key factor for budget forecasts. There is growing tension between the guidance issued by the secretary of state to the STRB in his remit to them, and the case the teaching unions cite as necessary to keep teachers in the profession.
Likewise with support staff – the current NJC deal was for two years and ends in March 2020, so it's a good idea to keep abreast of developments in terms of negotiations in 12 months' time.
Do three versions of your forecast
With uncertainty about future funding, schools are well advised to produce three versions of their budget forecast – 'best', 'worst' and 'most likely' scenarios. Hopefully, the 'most likely' scenario is the one that will become reality, but be careful about publishing the other versions, especially in a climate where staff motivation and retention is a key issue.
Align with the risk register
It is mandatory for academies, and very good practice for maintained schools, to have a risk register. Like the SIP, a vigorous and accurate risk register will prove enlightening when you put together financial forecasts and risk-rated priorities.
Val Andrew was business leadership specialist for ASCL and is working with Best Practice Network on its new, level four diploma in school business management. The qualification includes a finance unit – also available as a standalone module for those looking to top-up their professional development – which covers the principles of best practice in budget planning. Further information is available at
www.bestpracticenet.co.uk/dsbm-l4
.
This article featured in the April issue of Education Executive. Subscribe now to keep up-to-date with the latest in school business management and leadership.
Don't forget to follow us on Twitter, like us on Facebook, or connect with us on LinkedIn!