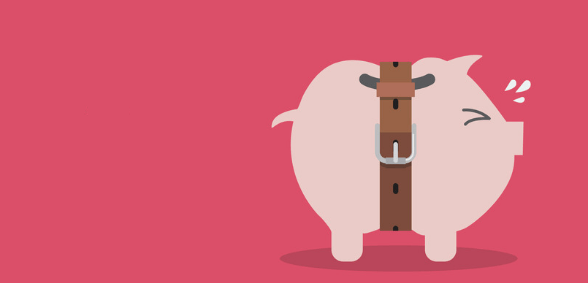 Do you find shaving off the pounds a rewarding activity? Knowing these essential procurement tricks well help you maximise savings. For October's issue of Education Executive, independent procurement consultant Naomi Clews, of Naomi Clews Consultancy Ltd, shared her top tips on indirect service savings to make your budget go further this autumn
#1 Cloud software
Schools have access to over 3,000 cloud suppliers via the government's digital catalogue G-Cloud 10; this enables you to benchmark products and prices. Cloud software licences are based on a user, concurrent number of users, or per school. Licence costs should also include maintenance, updates and patches. Development roadmaps should be provided to prove cloud software is well-maintained, future-proofed and secure.
#2 Document storage and electronic document scanning solutions (EDSS)
The cost of creating a paper document and storing it is seldom understood. Moving your documents to a storage provider may seem a good idea but you must understand the associated costs: storage, retrieval, delivery, indexing, permanent removal and destruction. EDSS turns paper documents into electronic documents, stored in the cloud for easy retrieval through web-based portals.
#3 Print  
Obtaining multifunctional devices (MFD) under a managed service agreement – including consumables (paper, toner), maintenance, servicing and repair – is VAT recoverable.
#4 Inventory management
Effective track and trace technology – enabled through cloud software and mobile scanners – allows items to be ordered, delivered, paid for, consumed and reordered without manual intervention. Existing catalogues or P2P solutions can be interfaced with minimum and maximum inventory levels for reorder. For schools buying in bulk, effective stock rotation and forecasting is essential to avoid obsolescence.
#5 Recycling
Schools save money by buying refurbished IT hardware and furniture – it's great for the environment too! IT asset disposal providers dispose of schools unwanted equipment in return for discounts on new equipment.
#6 Legal services
Legal service frameworks provide 'free time' – up to two hours – to discuss your case requirements; they also provide library resources of previous case advice and templates. Fees should be transparent – e.g. an hourly rate based on the solicitor's experience. Blended rates are not transparent as it cannot be determined who's undertaking most of the work.

#7 Recruitment
Working with other schools in your area to collectively negotiate finder's fees and commissions with suppliers can save thousands of pounds. Rationalising supply bases, working strategically with a smaller number of suppliers and undertaking a 'mini competition' under a framework, are all strategies to achieve savings.
#8 Consultancy
Consultancy is charged on a time and materials, fixed fee or risk and reward basis. Expenses such as travel, subsistence and accommodation are usually extra; these should be as per your own travel and subsistence policy. Agree project deliverables, milestones and dates before signing a contract and structure a payment schedule based on achieving these. Where you enter into a risk and reward type agreement, ensure you agree to pay a percentage on 'delivered' cash releasing savings and not 'identified' savings – these may never be realised.
#9 Interpretation and translation services
Over the telephone (OTT) is more cost-effective than face-to-face (F2F). Ensure your OTT provider charges by the second and does not round up calls to the minute. Likewise ensure your F2F provider charges in 15-minute intervals. Due to a shortage of British sign language interpreters, costs are high; it's common for interpreters to demand a minimum booking of three hours but it's possible to negotiate this down to two hours.
#10 Utilities
Bill checking services find discrepancies in charges made by utility companies in return for a percentage of the savings retrieved. Percentages and services vary, so benchmark providers.

Independent procurement consultant Naomi Clews, of Naomi Clews Consultancy Ltd, provider of purchasing and bid writing advice to school business managers, shares her top ten tips on how to manage projects for maximum funding bid success. 
This article featured in the October issue of Education Executive. Subscribe now to keep up-to-date with the latest in school business management and leadership.
Don't forget to follow us on Twitter, like us on Facebook, or connect with us on LinkedIn!