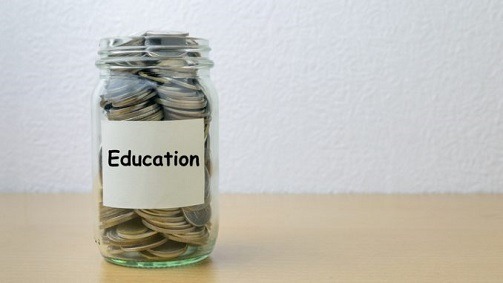 Analysis by the Institute of Fiscal Studies has revealed that the amount spent per pupil in England has fallen by 8% since 2010. Those working in schools are often left searching for other potential income generation strategies to cover costs. So, what options do SBMs have?
"Income generation depends on having a proactive view," explains Sue Birchall, business manager at The Malling School, Kent. "It has become harder to generate income in the traditional way; funders prefer to not have sole responsibility for funding a project, meaning more partners have to be sought."
The existing school community
The first potential avenue for SBMs is the existing school community; this ranges from parents, to local business, current suppliers and the council. "Looking for funding from your community can be lucrative," says Sue. "Your county councillor is likely to have a budget to support initiatives and some waste and water companies will support projects local to their plants.
"The most successful projects are a combination of school-based fundraising and outside funding. In fact, when using monies raised by these methods, requests for match-funding are often successful."
Justin Smith, school business specialist at Chameleon Training and Consultancy, agrees that schools can tap into the community. "Schools have commercial relationships in place with suppliers, so developing mutually beneficial sponsorship links with these businesses is a sensible way forward. Local businesses often welcome the idea of playing a more prominent role in their local school.
"Similarly, use your website and social media to promote opportunities for donations towards campaigns, allowing gift aid forms to be downloaded (adding 25% to the donation value) and promoting ways your community can contribute."
Funds and grants
External funds and grants often have more substantial amounts on offer, but these require a different approach. "An ad hoc approach is unlikely to reap much reward with grant funders and potential investment partners" says Justin. He offers two tips when trying to introduce regular income streams.
"Firstly, put time into an overarching income generation plan – a strategy that supports the whole school development plan. Keep it simple, detailing longer term, aspirational, site developments alongside more immediate and easier 'quick wins'.
"Fundraising shouldn't be carried out in isolation; it's a team sport. Make sure you share your plan, identifying those with the skills, appetite and desire to get involved.
"This links into my second point. With over 4,000 grant funders in the UK, and £1.5bn available for schools and charities to bid for, it's tempting to assume this is the answer to your prayers. When it comes to attracting funding, however, grant funders look favourably on applications which demonstrate a co-ordinated and holistic approach – engagement with community groups and having support from parents (via SurveyMonkey, for example) is key. Letters of support and endorsement from councillors, your MP, mayor etc. all carry weight, and demonstrate a carefully-considered application."
And, Sue points out, many large organisations have schemes that schools can apply to. "Many banks and larger businesses have a fund for 'corporate responsibility'; bank employees may have access to funds for matching any fundraising initiatives they're involved in.
"If you have a capital project to fund, try looking for match-funding using your school's devolved capital funding; the government's latest offering of 'something to use for those little extras' could be doubled in this way."
Drive up efficiencies
Justine Berkeley, managing director of SBM Services Ltd, recommends looking internally, because innovative ways to save are as good as any potential income generation scheme. "Efficiency and value for money are concepts that schools have been familiar with for years," says Justine. "However, we find some schools lack the innovation required to ensure resources are maximised."
This article featured in the March issue of Education Executive. Subscribe now to keep up-to-date with the latest in school business management and leadership.
Don't forget to follow us on Twitter, like us on Facebook, or connect with us on LinkedIn!