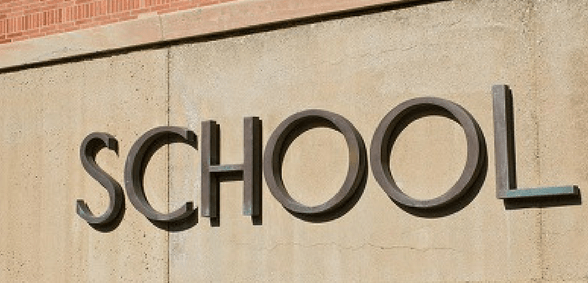 Having opened in September 2018, Elements Primary School, in Middleton, Leeds, has taken a simple approach to edtech – avoiding 'technology for technology's sake', while still maximising children's learning journeys. Carly Wood spoke to executive principal Sarah Horsbrough to find out more
Part of the Wellspring Academy Trust, Elements Primary School opened in September 2018 to meet demand for primary school places in the Middleton area of Leeds. With just 27 pupils in reception currently, the school will grow with the children – adding a reception intake every year until 2024, when it will be full; another 45 children are due to join the school this September.
"It's a very exciting project to be part of," says Sarah Horsbrough, executive principal. "We've got 27 pupils at the moment, who we were thrilled to get – when the application window was open for this year group there was nothing on the site; it was just a field really. We were still going through the process of our school opening, so they took a chance on us."
Sarah, who has taught in primary education for more than 20 years – and worked in schools as a member of the support staff prior to that – says the opportunity to head up a new school was one she couldn't pass up. "It's a fantastic opportunity – I felt this was a once-in-a-career kind of opportunity to start a school from scratch; it's been amazing."
Device-agnostic
As a blank canvas, Sarah was able to equip the school with the technologies and tools she saw fit –for both the actual management of the school and the curriculum. This meant adopting many of today's wants and needs in terms of edtech, such as full GDPR compliance, a cloud-based approach and paperless working. "Due to the unique position we're in – as a new school – some things have been easier as we haven't had to transition from anything. Once we'd made the decision to be paperless and cloud-based, it was pretty straightforward to set up," Sarah explains.
Everything is operating on one platform, all from the same provider – which, Sarah says, has streamlined the school's operation. "In terms of collaborative working between staff, it's all very joined-up and enables easy sharing of documents and resources. We don't have to email anything or print anything – it leads to a very efficient way of working and this is what allows us to be as paperless as we can be.
"In terms of the file system and structure, it looks pretty standard but, because we're server-based, there's a difference in the security of it all – the ease of access; there's no need for flash pens, hard drives, or a server that needs replacing every few years – and, because the system is device-agnostic, it doesn't matter where I am; if I can get online I can get to whatever I need."
Parent access
The benefits extend to parents, too. "We were able to say to parents, right from the beginning, 'This is our school and this is how it's going to work' – so they were aware of everything," Sarah continues. "All of our parents – even those who don't have computers or more expensive technology and hardware at home – have got a 'phone, so everything we need them to access they can usually get via their 'phone. We do provide a device for parents in school, so if anyone does have issues getting online, or being able to do anything, then they can come into school and use that."
Their system has enabled seamless parental appointments at parents' evenings, removing a particular organisational headache. "Traditionally – and especially within large schools – the logistics of getting everybody together in school, and scheduling those appointments so that you don't have any clashes, is really tricky. Some parents, inevitably, will say, 'I wanted a later – or earlier – appointment', or they won't be able to easily co-ordinate appointments between siblings.
"We release our appointments at a set time – so we will inform parents that all appointments will be released on this date, at this time – a bit like tickets going on sale. This puts the onus on them to be ready to logon and choose the slots they want." Does it work? Sarah says the proof is in the pudding – the school had 100% attendance at its most recent parents' evening.
"From a school point of view, we wait until the window closes and then we collate timetables, so we know who is coming and when. We haven't really had to do anything in school to facilitate this, other than having the system set up. It's all very streamlined," she continues.
The systems are all very user-friendly, Sarah explains, with instructions and user guides. The approach also means that parents can update their contact details by simply logging in and making the changes. "They don't have to remember to ring, or come into the school. It means that our systems are as up-to-date as they can be, which is helpful in terms of communication with parents and emergency contacts. It does streamline everything, and parents have been very positive about it – they, too, avoid endless paperwork being thrown at them," she adds.
Classroom technology
The simple, but effective, approach Sarah has adopted extends to the use of technology in the classroom, too. Having had some devices and technologies in mind for the set-up initially – through research, visits to other primary schools to see their technology in action, knowledge-sharing on social media, attendance at The Bett Show and discussions with Steven Hope, head of independent learning at Leeds City College – Sarah started to ask 'Why?'.
"The whole approach has been around 'Why?' We asked ourselves why would we use that, why do we actually need this and why would that be the best tool? We looked at the integrated tools already built into our platform and realised that, actually, we didn't need the level of technology and expense that I'd initially had in mind – everything we wanted to do we could achieve with a touchscreen TV – a very big one! – and a high-quality visualiser."
So, each classroom is equipped with a visualiser and touchscreen TV, and every child has their own device. Along with digital cameras, the school also has some VR headsets – "We do think these give the children a unique experience," Sarah says. Other than that, the technology is very minimal. "Albeit we're a technology-led school, I think people would be surprised that the actual kit we've got in school is quite minimal really, because it's about having the tools to do all the open-ended learning, activities and teaching."
While kitting out the school, Sarah became very mindful of 'technology for technology's sake'. "Some gadgets and some tools – even with software, sometimes, not just hardware – can be very narrow, and you've got to fit in with what they do; whereas, actually, we want our children's learning to be very open-ended and we want them to learn to use these tools as vehicles to their learning, rather than them being the learning itself.
"The hardware/software is secondary to the learning because of the way resources have developed. This is what keeps the learning experience open, and very much led by the children and the staff, rather than the technology leading them."
Training and safety
As well as being accessible to the children, the simplicity of the technology has also removed the need for extensive teacher training; both staff and students are able to get the most out of the technology quickly, without over-complicating things.
"In the same way that our solutions streamline the operational side of the school – making it very efficient – they do the same thing for the children's learning. Children come to us with quite a high skillset already – even in reception – they're not scared of technology. We're getting these children ready for jobs that don't exist yet, so they have to have an avenue to go down that allows them to be creative and reflective, always exploring – if we give them too many gadgets, and fixed pieces of software and fixed devices, we're not going to get that," Sarah says.
As for e-safety, Elements places great importance on ensuring children understand the implications of today's technology. In addition to the likes of Childline, and the police visiting the school to speak to pupils about e-safety, Sarah explains that this is also embedded in the curriculum. "E-safety is absolutely part of our curriculum plan; children get a regular input on that, over and above it being just in their normal, day-to-day learning."
Looking to the future
While the school is still growing there will be additions to make in terms of edtech, and there is a five-year budget plan to support the delivery of ICT. In any future purchases, Sarah says she will be mindful of the same 'whys' that she has been asking thus far, in order to secure the most appropriate technology for the school's needs.
She advises schools to take the same approach – in terms of streamlining their hardware. "The ability to meet virtually, share information and share documentation just makes things move at a better pace, with fewer hiccups," she says, thinking about her chosen tech from a school management point of view.
And from a curriculum perspective? "A big part of our school is about children having the opportunity to be expressive and lead their own learning. For your technology to be successful, your approach has to let children use it in a way that has the biggest impact on them and their learning."
Don't forget to follow us on Twitter, like us on Facebook, or connect with us on LinkedIn!