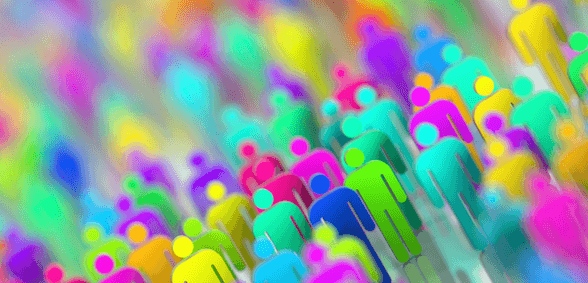 A report by the Public Accounts Committee revealed that the number of teachers leaving the profession increased from 6% to 8% between 2011 and 2016 – while student numbers are predicted to increase 19% between 2017 and 2025. With the National Foundation for Educational Research completing the Teacher Workforce Dynamics in England report, there's never been a clearer understanding of the factors influencing this crisis and potential solutions to them.
It's the sixth year running that the annual teacher-trainee census has shown that the government has missed its target for recruitment to secondary schools and, for many, it feels that very little is being done. Add in new complications – such as Brexit and the proposed £30,000 salary threshold for immigrant teachers – and the situation only seems to be getting worse, but what's the true size of the problem?
The scale of the crisis
The figures released by the DfE at the end of 2018 showed that the number of trainees on initial teacher training have increased; however, they still fall short of the target. Overall, a total of 29,225 trainees were recruited in 2018 in England, short of the 32,226 target; this was compounded by a 25% drop in qualified teachers from Europe applying for qualified teacher status.
The numbers also reveal issues of over and under-recruitment across subjects. Recruitment to certain STEM subjects was particularly low; fewer than 50% of were recruited for physics, and maths' recruitment was almost 29% below target. Biology, however, was over-recruited by more than 50%, resulting in a 93% science recruitment figure that masks the real issues.
Take into account figures form the school workforce census, showing that a third of teachers left the system within five years of qualifying, and the DfE projection that student numbers will rise by 14.7% over the next 10 years, and the scale of the crisis is clear; there simply aren't enough teachers.
"The retention and recruitment of teachers is one of the most important policy issues facing England's education system today," said Carole Willis, chief executive of National Foundation for Education Research (NFER), commenting on her organisation's Teacher Workforce Dynamics in England research andreport. "As pupil numbers continue to rise, and teacher numbers do not grow to meet increased demand, retaining teachers in the profession must remain a top priority, particularly at a time when government recruitment targets are not being met. This is an issue the government cannot afford to ignore."
A regional issue
Geography is an added layer of complication to the crisis, with certain areas hit harder than others. "I think few would argue that the recruitment and retention is becoming particularly difficult in certain parts of the UK," says Andy Heron, SBM at The Maelor School, Wrexham.
"Nowhere more so than Wales. The press deem it to be a crisis of unprecedented proportions, with a perfect storm of a profession where pay is not in line with other parts of the UK, work pressures and individual workloads are increasing and school funding and staffing levels are reduced – all leading to teachers leaving or not finding the career path attractive in the first place."
As Andy indicates, recruitment and retention in each region is impacted by differing elements, making implementing successful policies a challenge. "In Wales, the pressures are severe. We have a new curriculum alongside the reform of existing qualifications and this is leading to higher stress levels amongst teachers. There is also the added expense of having to register with the Education Workforce Council – English colleagues no longer have this burden. This makes Welsh schools less attractive, particularly when academies can increase pay to attract staff, which is still one of the main factors."
Schools in England, however, have their own regional issues; for example, those placed close to London, but outside the outer fringe rate of pay, report receiving few applications to job postings. Those placed close to London, but outside the outer fringe rate of pay, report receiving few applications to job postings.
NFER research reveals that, 'London has a higher rate of young teachers leaving the profession than other large cities and the rest of England' and 'higher proportions of schools with vacancies and unqualified teachers.'
With such a range of issues impacting teaching in various areas, the real difficulty is working out what can be done to keep people in the profession, while attracting new trainees.
Evidence of key factors
With a diverse range of factors influencing the crisis, what can school leaders do? Speaking from experience, Andy knows that reputation can play a big part in attracting talent. "One of the only saving graces is that, where a school has built a solid and respected reputation, it can just about still be relieved that it still receives applications to job adverts."
A detailed examination of the factors associated with teacher retention and turnover was completed for NFER's 2018 Teacher Workforce Dynamics in England report. The report uncovered a number of key factors impacting retention and made some suggestions for school leaders to help respond to retention challenges.
Lack of job satisfaction is a key reason why teachers leave the profession.
Teachers work long hours during term time and are dissatisfied with their amount of leisure time.
Teachers are not, primarily, motivated to leave the profession by the prospect of increased pay elsewhere. However, well-targeted financial incentives are likely to help retain those who are most responsive to pay.
More and better part-time and flexible working opportunities for secondary teachers are likely to improve retention, addressing unmet demand for part-time working and making it easier for former teachers to return to the profession.
It seems, then, that if you're struggling to fill a position, or you have teaching staff who are considering leaving, it might make sense to carefully consider NFER's timely and evidence-based advice.
This article featured in the March issue of Education Executive. Subscribe now to keep up-to-date with the latest in school business management and leadership.
Don't forget to follow us on Twitter, like us on Facebook, or connect with us on LinkedIn!