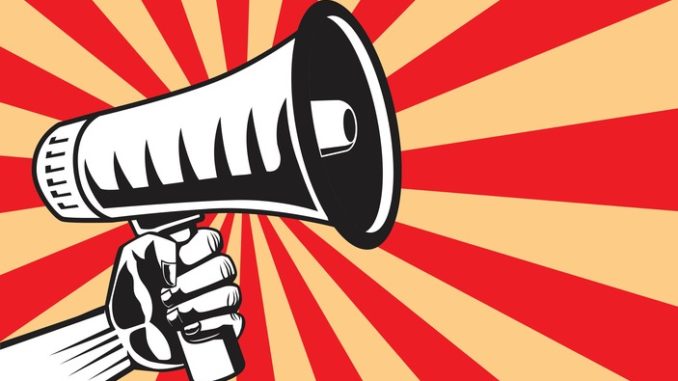 While beautifully designed marketing material might draw you in, a quick check with the SBL community will tell you – honestly – what you need to know about the latest purchase you are considering for your school. EdExec speaks to procurement experts about the value of word of mouth – WOM – when it comes to your purchasing decisions
You're embarking on a big purchase for your school. You start with some research about the impact of such a product in a school similar to yours and seek evidence of the benefits it is bringing to that school.
"Most suppliers can usually point to a case study of some sort, but that's of no use unless it fits your context," explains Michael Forshaw, founder and CEO of Innovate My School and Edtech Impact. "By context, we mean a school with similar characteristics – such as the same pupil-to-staff ratio, the same demographic of students, the same deprivation levels, the same number of SEND students, the same IT infrastructure.
"The more granular you can get, the more confidence it will give you in trusting that product's effectiveness in a school like yours."
WOM resources
To ensure this 'context' you might find it useful to consult with fellow SBMs. There's a host of support available from an engaged SBM community, eager to offer their advice and experiences of the same products and services you are considering implementing in your school.
"My key advice would be to use the expertise of others," says Lorraine Ashover, director, Minerva Procurement Consultancy Services. Twitter is often cited as an invaluable resource for the SBM community, as Lorraine says. "There are so many SBLs who are really active on there and, importantly, are professional, knowledgeable and willing to share experiences – both good and bad." "Twitter can be useful for recommendations on what might be interesting to explore further," agrees Michael.
"I have been stunned over the years at how many purchasing decisions are made in schools without drawing on information that is freely available to achieve best value," adds Sue Edwards, managing director of the LASBM Alliance. "SBLs have much more access to their peers than ever before; the thriving Twitter community is now a major communication channel."
Sue also champions the benefits of consulting with your local SBM group if you have any questions about products or services. "I believe the emergence of online communities within SBL network groups has been the most significant development in sharing best practice and knowledge," she comments. "Time spent previously in gathering basic information is reduced due to rapid responses to members' questions, providing benefit to the whole community."
"If you're not a member of a local SBL group, you should seek one out," advises Lorraine. "Regular group meetings will include supplier presentations and exhibitors – although, be a little wary, as they will, generally, have paid to be there. Most SBL groups also have an online forum for communications between meetings and these are another valuable resource for feedback on specific products, services or suppliers – or simply a, 'Has anyone got any recommendations for…'"
You could save some money!
Both Sue and Lorraine highlight that one of the benefits of discussing your procurement decisions is the potential to save money. "If a number of you are procuring a product or service at a similar time, collaborate to get the best deal. Not only will you save time by sharing the workload, but you may also be able to leverage the group spend to get a better deal," explains Lorraine.
"Cost savings are regularly obtained through collective purchasing within networks," adds Sue. "Companies are much more eager to secure the business of a group of schools than an individual – another great reason to collaborate. Together we are stronger!"
Review sites are another useful resource – you can read users' opinions and experiences of products and services for schools. Be cautious, though. "There are, sadly, very few review sites that actually have any reviews to read," Michael warns. Look for meaningful reviews, and websites that aim to build a robust evidence-base for all products, he advises.
Do your own evaluation, too
Word of mouth can be a useful resource in making procurement decisions – and is a helpful part of the research process – but taking someone's word for it, alone, is not enough. "Word of mouth is powerful when making buying decisions but should only go as far as helping you understand which products are worthy of further exploration. Running your own evaluation will eliminate some of the biases in a recommendation, and help you to start to uncover which products are most effective in a school like yours," Michael says.
"Get your ducks in a row; compare apples with apples, understand exactly what you need, how much it's going to cost, how fit-for-purpose it is, and what added value you will get," adds Sue.
One final thought from Lorraine – don't forget the regulations! "Whether we like it or not, there are still procurement regulations to follow," she points out. "Even if someone has recommended a particular product or service, you still need to consider the value of the purchase and follow your internal financial regulations – or the Public Contracts Regulations 2015 if the value of the contract exceeds the OJEU threshold."
This article featured in the May issue of Education Executive. Subscribe now to keep up-to-date with the latest in school business management and leadership.
Don't forget to follow us on Twitter, like us on Facebook, or connect with us on LinkedIn!