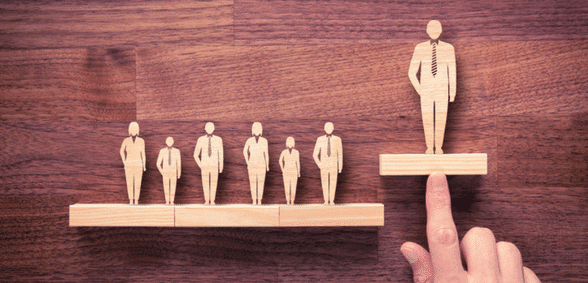 The school business profession is full of inspirational individuals. One such is Emma Gray, finance director at the Cotswold Beacon Academy Trust. She is a key figure in her school and in the SBL-sphere – sharing her insight and experiences with others in the sector. We caught up with Emma to discover the definition of a leader
Tell us a bit about yourself and your journey to your current position at the Cotswold Beacon Academy Trust.
I started as a SBM in 2002 when schools were looking for specialist status and the Gloucestershire secondary school I applied to was aiming to achieve a business and enterprise specialism. My business background gave me a good grounding, and we achieved the specialism within a year, but it was a huge learning curve. I don't believe I would still be in the profession if I hadn't been given that opportunity to grow into the role – or that any qualification can replace the laying down of a solid foundation of skills and understanding of how a school works.
After five years I was ready for a new challenge and moved to a secondary school in a neighbouring county. It was a massive shock. I missed my former colleagues and the network I had built up more than I expected; I felt like a fish out of water. It was a hard time and I learned a lot about stress manifestation and coping strategies. Eventually, I made the decision to move back to Gloucestershire and found the role at my current school early in 2011. We converted to an academy eight months after I started and then converted to a MAT in 2016. There has been a lot to learn but I can't tell you how much I love it here. We have such a positive, outward-facing, friendly and supportive culture and I know I am extremely fortunate to work in such a happy environment.
What motivates you?
This is a question that always makes me smile because, many years ago, I was at a very flash London restaurant with my husband's work colleagues and his boss asked me what made our relationship work. Without thinking I replied 'competition'. He looked completely aghast!
I'm motivated by challenge; if someone tells me I can't do something, I will find a solution. For instance, someone once told me I'd never be accepted onto the MBA course at Warwick, so I went for it and graduated five years later. I like to bounce new ideas around; I'm excited by change and I love to succeed. My husband and I love nothing more than sitting in a coffee shop arguing the application of business theory!
Describe your vision for school improvement.
In my vision of the future, schools work much more closely together – centralising services, sharing ideas, resources, skills and services. The stand-alone academies and small maintained schools have got to start reaching out, merging and finding economies of scale. School A has a very experienced HR advisor whereas School B has a qualified accountant? These expert skills need to be shared around; we just can't afford to be islands any more.
I often hear it said that MATs are just taking over from local authorities, but I don't think it's the same at all. MATs should not just be detached service providers or dictators of improvement. I do think that some MATs are formed for the wrong reasons but there are also many out there that are doing excellent work, growing slowly and supporting and helping to improve the schools around them.
Yours is a strategic role. What are the tools and resources that help you to succeed in this?
I try to plan ahead, but the SBL role is moving so fast at the moment I fear I spend a lot of my time reacting to events. I like to use established business theories as much as I can, and to have thinking time, and I probably do more of the strategic 'stuff' than I give myself credit for – but I sometimes feel I could be doing this job 24/7 at the moment and still not have enough time! I couldn't operate effectively without the management information system I set up which enables me to be close to the numbers even though I'm not doing the day-to-day inputting. 'Finance first' is a mantra I've used for a long time; you make the mistake of taking your eye off the bottom line only once!
What major challenges do you face – and how do you overcome them?
I've had some challenges along the way mostly, with hindsight, of my own making. I don't have any regrets because I've been learning at every step. I'm a positive thinker; it's only by going through my own challenges that I'm now able to recognise them and support others. I started my blog (workingsbm.com) to help my own wellbeing during a very difficult time and it's thrilling to see how much it has grown and how it helps others. I can't tell you how exciting it is to publish a blog and have someone email you from the other side of the world asking if they can use it in their newsletter!
How do you evaluate success?
The personal answer to this is simple – by how it makes me feel. I can go home after spending a whole day getting a spreadsheet to work and feel completely elated, or I can get loads done and go home feeling like I've missed something. I don't like letting people down and I measure success by the impact it brings to my trust. I know that everything I do will have an impact on students and, of course, I share in the success of the results of the schools, as well as individual student achievement.
I feel most proud when a member of staff starts with us and, a few years later, moves onto something they've always considered to be their dream job. It's happened a few times and that, for me, is success.
A massive part of leadership is motivating your team; how do you ensure the support of yours?
There are lots of theories on staff motivation but I think there are some key actions which engender team motivation. Firstly, they've got to trust you. I want my team to know that they can innovate and make decisions with my full support. To do that we've all got to know where we are going and how we are planning to get there. There's got to be a culture of excellence and that we're all in this together; I hope I set the example for others to follow. We spend so much time together – of course we don't always see eye-to-eye – but we're all on the same page and genuinely feel part of a bigger picture.
How would you describe your leadership style?
I think I'm the 'here if you need me' sort of leader. To me it's important that a support staff team feel that they have control over their own roles. I'm there to communicate the direction of travel, check policy compliance, give advice, be a sounding board and take responsibility during challenging times. I don't think I'm perfect and I really appreciate being told honestly when I've got something wrong.
What are your goals over the next five years?
I make no secret of the fact that I'd like to be a MAT CEO eventually. My problem is that I can't imagine working anywhere else just yet. I've still got a lot of learning to do but I've grown recently in ways that I never thought I would. I've taken chances and become involved in linked activities outside of work, supporting others and writing about my experiences as a SBL. It reminds me that you never know what is around the corner and that it is important to keep your options open.
This article featured in the December/January issue of Education Executive. Subscribe now to keep up-to-date with the latest in school business management and leadership.
Don't forget to follow us on Twitter, like us on Facebook, or connect with us on LinkedIn!