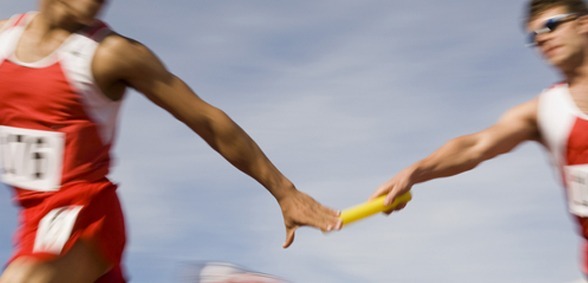 CREDIT: This story was first seen in TES
A headteacher running the Great North Run to protect his school's budget has been highlighted in Parliament to prove to the prime minister how funding pressures are starting to bite, TES reports.
Labour MP Toby Perkins used a recent prime minister's questions to tell Theresa May about the impact of the proposed national funding formula on Spire Junior School in Chesterfield.
He said 70% of its pupils received free school meals, and it was in line for the biggest cut in Derbyshire under the new system, which the government is currently consulting on.
Mr Perkins said the school's headteacher, Dave Shaw, had been planning to run the Great North Run for a cancer charity, but told Ms May that "running for cash is now the only alternative to sacking staff".
She replied: "What the government has brought forward is a consultation on a fairer funding formula.
"We will look at the results of the fairer funding formula consultation and will bring forward our firm proposals in due course."
Speaking to TES, Mr Shaw said he had previously run the half-marathon for cancer and Alzheimer's disease charities, but this year he had decided to raise funds for the school, which he said was facing a £17,000 funding cut under the funding formula proposals.
He told TES that he is already taking action ahead of the new system coming into effect, adding: "We have had to cut staff and various other things, and the next thing would be Year 6 visits, but that's something we really want to keep hold of".
He said the school, which has 165 pupils, had already cut one teacher and one teaching assistant, and the deputy head was now teaching "nearly full-time", while Mr Shaw himself was having to teach part-time to save money.
"Costs are going up regarding National Insurance contributions and pension contributions, and we are just getting the same amount of income coming in, so we are losing more and more. I'm struggling with how we will do this in the future," he added.
He said he was meeting parents at the school this afternoon to set up a charity to raise funds for the school.
The issue of school funding was also raised in Parliament by Graham Brady, chairman of the 1922 Committee of backbench Tory MPs.
He told the prime minster that Trafford had one of the worst levels of school funding under the current system, and added: "Perversely, the draft funding formula would actually cut funding for Trafford schools, not increase it."
He asked her to look for a new formula which would ensure that all the worst-funded areas would see funding rise, rather than fall.
Ms May said she knew this was an "important point" on the minds of a number of MPs, and added: "In looking at these reforms, I can assure my honourable friend we want to get this right. It is why we are consulting, and it's why we will look very closely at the responses to that consultation."
A Department for Education spokesperson said: "Funding for schools in Chesterfield would go up by 3.4% under the national funding formula. Eighty-four per cent of the schools in the constituency would stand to gain. In Derbyshire as a whole funding for schools would rise by 2.5% – over £10m."
She said the department is consulting on how it weights the funding, and added "it is important that we get the formulae and system right so that every pound of the investment we make in education has the greatest impact".
Don't forget to follow us on Twitter, like us on Facebook, or connect with us on LinkedIn!