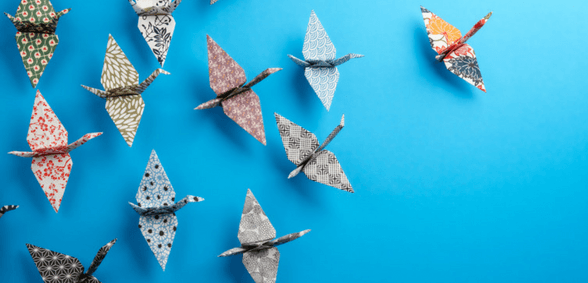 In the February issue of EdExec we considered SBL recruitment and retention and asked if a crisis is looming. Well, there may be, but there is also the opportunity to build and develop from the inside out. Christine Conner, school business manager at East Wickham Primary Academy, Welling, considers the present situation and offers a positive view of the future
The role of school business manager has changed enormously since I first qualified in 2008 – for me it has, rightly, become much more strategic and its importance has been recognised by other school leaders. I have been fortunate to work under two headteachers who have both valued my input and skills.
However, too many of my SBM colleagues seemed to be trapped in predominantly administrative duties where they are expected to deal with the day-to-day admin of the school without the support of SLT or the time to take a more strategic stance. School funding has contributed to this, with administrative staff being among the first to be cut when savings need to be made. In my opinion, a true school business leader will actually contribute by providing the structure for the smooth running of the administration of the school whilst primarily concentrating on providing the means to facilitate good quality teaching and learning. This can only happen if you are given full access to all areas of school life and are prepared to make the effort to understand the pressures and stresses on delivering the curriculum.
An exception rather than the rule
I feel there will be a recruitment crisis for SBLs soon. The first tranche of those who took the CSBM and DSBM will be retiring in the next ten years or so and many have, from my own cohort, already moved on to other sectors – because our skills are so transferable.
Let's face it, everyone has been to school, so everyone thinks they know how it works whereas those of us who work there know different!
The original government-backed programme got the whole movement going – because it was so heavily subsidised – but the training is now so expensive that, in the current climate, it is difficult to get schools to invest in staff in this area. Some of us are fortunate enough to have been recognised for our skills in financial terms, too, but this remains the exception in primary schools rather than the rule. In terms of affordability, it will probably be necessary for schools to cluster together to afford strategic thinking SBLs, but it is difficult to understand the nature of a school on a part-time basis – and that is what you would get.
Time for a new movement
The solution, for me, would be a subsidised training programme where experienced SBLs take potential staff under their wing and give them on-the-job training – similar to the school-centred initial teacher training – or SCITT – programmes, where the training would be school-based with occasional off-site training. I guess this would be an apprenticeship, and advertising the nature of the job is key to attracting the right candidates. Too many applicants for school administration positions only see the front desk or office manager role or, alternatively, when an SBL position is advertised, it attracts finance-based managers with no experience of education management.
Let's face it, everyone has been to school, so everyone thinks they know how it works – whereas those of us who work there know different! Whilst the profile of SBLs is growing within the education profession it remains largely unknown to the wider public and, unless we can raise the level of understanding of our roles, we will not be able to attract the right candidates in the future.
This article featured in April issue of Education Executive. Subscribe now to keep up-to-date with the latest in school business management and leadership.
Don't forget to follow us on Twitter, like us on Facebook, or connect with us on LinkedIn!