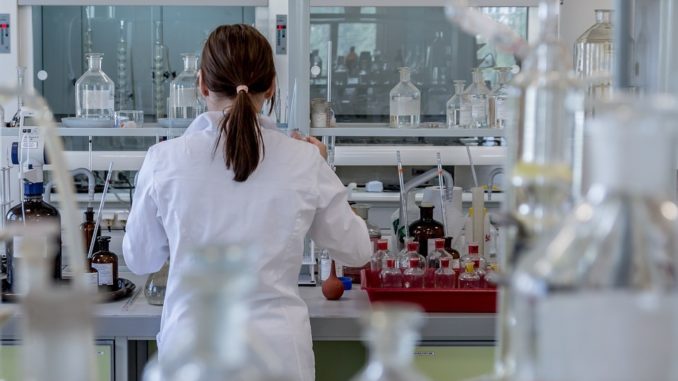 Research by Fresh Student Living has revealed that girls and woman are beginning to close the STEM gender gap
According to recent findings from UCAS, women in the UK are 35% more likely to go to university than men. They outnumber men in 112 of a total of 180 subjects, with women charging ahead in subjects like psychology (81.7%), social work (88.3%) and academic studies (88.7%).
Due to encouragement and some strong female role models, female students are also taking on traditionally male-dominated subjects like computer science and engineering. As it stands, there are 66,840 more women now on degree courses than men, compared with 34,035 in 2007.
Although women continue to be under-represented in STEM sectors, like computer science and engineering, there are areas in which women have made significant progress. The 2017 Women's Engineering Society survey found that 11% of the engineering workforce is female – up from nine per cent in 2015.
Research by Microsoft surveyed 11,500 women between the ages of 11 and 30 in 12 countries across Europe about their attitudes to STEM. The unique insight found that most girls become interested in STEM at the age of 11-and-a-half, although most lose interest by age 15; reasons for this include a lack of female role models in the industry and not enough practical, hands-on experience in primary and high schools.
Just 42% of girls surveyed said they would consider a STEM-related career while 60% admitted they would feel more confident pursuing a career in STEM fields if they knew men and women were equally employed in those professions.
It is important to tackle the stereotypes girls are exposed to in order to attract them to study male-dominated subjects in university.
Bust the stereotypes
It is important to dispel the myths that dissuade young girls from studying 'male' subjects in school and pursuing careers in these sectors. One of the main misconceptions is that IT careers are restricted to coding and development – in fact, a strong technical background can be used to enter a vast range of career paths, including medicine, education and communications, to name just a few.
Get to them early
Most girls state a lack of confidence and skills as a reason for opting out of typically 'male' subjects at a high school level. Changing this perception early in girls' school career, and introducing hands-on learning opportunities, workshops and peer interactions can open the door to more young girls feeling confident in their abilities to enter the vibrant and rewarding STEM workforce.
Female role models
Young women are put off careers in STEM and IT due to so few role models, and the mentality that it is a 'boys club'. This is why mentorship plays an important role in setting females on a path to success and confidence. By pairing young women with accomplished female professionals, they can not only offer one-on-one attention and guidance but also act as living proof that women can achieve success in these types of industries.
Don't forget to follow us on Twitter, like us on Facebook, or connect with us on LinkedIn!