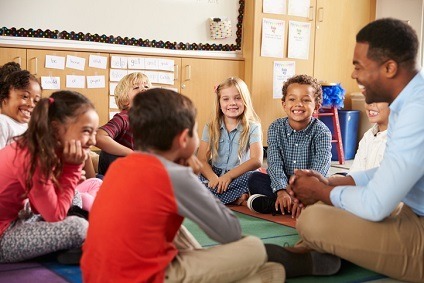 CREDIT: This story was first seen in the Guardian
Cross-party commission headed by Nick Clegg recommends incentives for more experienced teachers to work in most deprived areas, the Guardian reports.
Teachers should be offered subsidised housing as a reward for working in deprived areas in order to tackle geographical disparities between England's schools, a cross-party commission has recommended. The Social Market Foundation's commission on inequality in education, headed by former deputy prime minister and MP Nick Clegg, said the government should experiment with subsidised housing to raise the quality of teaching in worse-off areas.
The group, which also includes the Conservative MP Suella Fernandes and Labour MP Stephen Kinnock, also recommended that aspiring headteachers be required to spend time in senior positions in struggling schools before they qualify for promotion.
The commission's analysis found that schools in deprived areas were much less likely to have specialist teachers and were more likely to employ less experienced staff.
"Despite all the changes in education policy over the years – under governments of all persuasions – inequality in our school system has sadly remained a constant," Clegg said before the report's launch. "It is simply unacceptable that poorer children are generally taught by less experienced teachers and that their life chances are shaped by the postcode in which they live.
"In the end, this report confirms something that everybody intuitively knows already: the best education relies on good-quality teachers and supportive parents."
The commission found that geographical differences that were absent in children born nearly 50 years ago now rank alongside wealth and ethnic background as a major factor in explaining pupil outcomes.
"For two children of similar income and ethnicity born in 1970, it did not matter significantly if one went to school in London and the other in Yorkshire," the report said. But it found that for children born in 2000 – currently sitting GCSE and A-levels – the attainments of those in the capital now outstrip those in Yorkshire.
While geography has become an increasingly significant factor in the past few decades, the gaps in performance between the richest and the poorest children have persistently remained large since the mid-1980s.
The commission also called for parents and teachers to sign annual "homework contracts", whereby teachers pledge to set pupils "high-quality homework" and parents agree to support their children's efforts to complete it.
Rebecca Allen, a member of the commission who heads the Education Datalab research unit, said evidence suggested that homework given to primary school children was often ineffective. "Rather than see primary school distribute homework that is rather tangential to learning, we'd like to see schools take the best evidence about how to practise important skills such as reading, arithmetic, handwriting and spelling, and ask them to carefully teach parents how to support their children so that time on homework is not wasted," Allen said.
Another recommendation called for schools with a high proportion of deprived pupils to get funding for parenting classes, so that schools could run after-school classes in "family literacy".
David Blunkett, the former Labour education secretary, described the report as "a stark reminder" of failures to spread best practice among schools. "For so many children, the fight against inequality begins at birth. We have an obligation as a nation to provide them with the means to win that battle," he said.
James Kirkup, the SMF's director, said the report showed "how sensible politicians can come together to make a difference". "The general election result showed no party has the complete confidence of the voters, so all parties should learn from this commission and find ways to work together in the national interest," he said.
Don't forget to follow us on Twitter, like us on Facebook, or connect with us on LinkedIn!