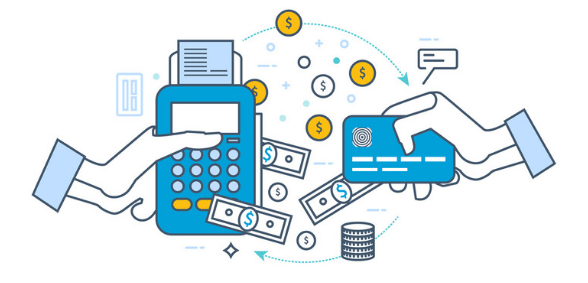 Sometimes it's the small changes that make a big difference. For example, when Casterton College, Rutland, switched to +Pay for the new school year they reaped the rewards – improving school communications, streamlining payments and, ultimately, making time and cost savings
Casterton College in Rutland is in the top 100 schools of the UK. With a growing student population, the academy places great emphasis on not only academic achievement but the care and support of every student throughout their school journey.
As such, the staff team recognise the importance of parental engagement. With the introduction of ParentMail at the start of the new school year, staff are pleased to have a huge 92% of families already signed up and using ParentMail to manage school communications and payments. They are also thrilled with the valuable time and cost savings the system is helping the team to achieve!
Going for cashless
Until this year, the school had been using an alternative online payments solution which – five years after its introduction – was unable to deliver the extra demands and functionality required to support the school. With the aim of being completely cashless, the team found that the service offered to parents was quite poor in terms of functionality; there was no parent application or payment reminders available and the website was difficult to use from a mobile device – resulting in a bad experience for parents trying to top up dinner money.
Parents also needed to pay extra to receive automated low dinner money reminders. In the office, staff also found the service hard to use. What should have made daily tasks easier actually caused more issues. The reports were unclear, resulting in staff investing extra-time reformatting data. Overall, the school required a more professional service for both internal use and parents.
A contemporary solution
Director of finance, Tina Green, was a great supporter of ParentMail before it was introduced to the school office. She has been using ParentMail as a parent to manage school communications for a number of years and knows firsthand the benefits ParentMail can have for parents, students and schools.
"We needed a more robust, reliable system; looking into alternatives, ParentMail stood out for its suite of applications. We use +Pay, online forms, email and messaging; utilising multiple systems from one provider has resulted in great cost savings. We're a small and very busy team so managing payments and parent communications through one system is incredibly efficient. We want to be a paperless, cashless school and ParentMail enables us to achieve this."
"We are thrilled with the amount of time we're saving on a daily basis and we've only been using the system for a few months. We can already see how ParentMail will support us over the next year. Almost all the parents are paying for school dinners with +Pay; we've set up payments for locker rentals, trips and revision guides, and all have been a huge success. Setting up payment items is user-friendly and fast; parents receive an alert when a payment is due and payments come through quickly as a result – meaning we don't have to chase students for overdue payments. We particularly like the payment reports we receive; they're clear, reliable and easy to analyse."
"This year we welcomed a large year seven group to the school. Many parents were already using ParentMail from primary school so onboarding them to our ParentMail system was straight-forward for both staff and parents. And for those parents new to the system, the SIMS autolink made it quick and easy! The system was set up before the start of term, so parents were able to purchase items in advance of their child's first day. We were used to a manual onboarding system before ParentMail and it took days – with ParentMail, it was easy!"
Easy, accessible, online
The team are also very pleased with ParentMail's online form collection application, Tina continues;
"No more loose pieces of paper for us to collect, manage and file! We simply set up the forms online and send them out to parents who receive an alert so they can log on, complete and return the form to us at a time convenient for them. We receive responses faster than ever before! For every trip we organiae, we send out a medical/emergency contact form for all the students attending. Often these forms never made it into the hands of parents or got returned to us in the office, so online forms have been invaluable to us. We know the data is safe, secure and easy to manage and we don't have to photocopy or print anything – this is going to save us a lot of money."
"Training was good, the ParentMail representative was prepared and taught us everything we needed to know to start using the system immediately. After-support, too, has been great. We have one point of contact who gets back to us quickly and reliably whenever we need help. He is aware of our history, so we know we can get support whenever we need it."
"Feedback from parents has been great. Once they're registered, they're pleased with how easy it is to perform all the tasks required from them; from topping up dinner money, purchasing study guides to filling in and returning forms, parent communications have never been stronger."
If you're a school looking for a way to simplify and streamline your communications, introduce Online Payments, Online Form Collections or more, ParentMail could be the answer.
Get in touch today through email ([email protected]) or call us on 01733 595959 and we'll be more than happy to discuss further!