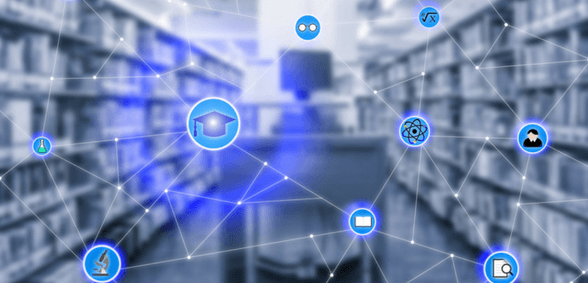 A paper-less school might be a long way off, however, digitising your data is ready and present in many schools across the UK. The team at Fujitsu discuss scanning solutions and how they can support administration and GDPR compliance in your school, as well as improve the learning experience of students
As schools, colleges and universities attempt the tricky balancing act of cutting costs while improving service levels, more and more are discovering the benefits of deploying Fujitsu scanners in the classroom and administrative offices. The latest scanner technology is about enhanced collaboration, productivity and the ability to more effectively address GDPR compliance concerns such as Subject Access Requests. 
Tackling an insurmountable workload
Primary and secondary school teachers are working almost 60 hours a week, according to the DfE; a lot of this time is spent carrying out bureaucratic tasks such as form filling and general paperwork.  
By implementing digital working practices – including the scanning and digitisation of material – a school will very quickly see the benefits brought about by enhanced collaboration between staff members, pupils and parents, as well as supporting SENCO in the use of Information and Communications Technology (ICT) which is laid out in their code of practice 2001. 
The speedier capture of correspondence such as permission slips, catering requests, HR material, bursaries and paperwork related to special needs as well as the implementation of technology-driven teaching methods for a more enriched learning experience and marking will additionally see time being freed up whether for teaching or personal recreation. 
By the time children start school many are already familiar with technology, giving teachers a platform of knowledge on which to build. Infant and junior schools that have the technology to enhance learning are setting the benchmark, both in terms of actual achievement and parent or government recognition. 
Enhanced learning 
For many customers in the education sector, that Fujitsu scanners can aid teaching and learning is as important a benefit as improved administration. It is a major priority for Fujitsu, as we are working with a number of educational organisations to explore further how scanners can be used to improve educational experiences in the classroom. 
Capturing evidence of progress 
An important aspect of this programme is to discover how technology can help early learners develop confidence in their abilities and recognise the progress that they have made. Fujitsu scanners can help in this regard by capturing a pupil's work throughout the term so that children, teachers and parents can see how their work has evolved and improved, as well as providing a discussion point in school.
Providing digital files at the end of term instead, or as a supplement to, the actual artwork is also convenient for parents. Some schools are even charging for this service to recoup the cost of the scanner. 
Improved Communications 
Schools are making use of Fujitsu scanners, both to improve their administrative processes and to enhance collaboration with students and parents. The Student Services department at Ryburn Valley High School is a case in point.
It's using a Fujitsu ScanSnap iX500 scanner to digitise and distribute the large number of financial documents handled by the bursaries office and to streamline everyday administrative processes, including the management of absence notes. Pre-planned absence notes handed in by parents used to be photocopied by the department, stored in filing cabinets and handed out to teachers spread across the school grounds – a slow, time consuming and unreliable process.
Now, absence notes are digitised on the iX500 and, using the scan-to-email function, circulated instantly to the teachers concerned. 
The iX500 doesn't just save paper and time; it has also enabled Ryburn Valley High School to improve the learning experience. When a pupil is absent, missed classwork can now be scanned and emailed to them so that they can catch up on coursework remotely. 
The Anglia Ruskin University
Similarly, since The Anglia Ruskin University implemented a scanning solution their survey response rates have trebled – rising from 15-20% to 65%, – while the total volume of documents scanned has increased 20-30% and is expected to double by next year as the solution is expanded beyond module evaluation surveys.
The scanners have already been drafted in to process surveys from other departments which are heavy paper users, processing surveys on accommodation, catering, the union environment and other student services which are increasingly becoming as important to the student experience as teaching and learning. 
The solution is saving time and resources, making data more easily accessible from the automatically archived files, and streamlining reporting of corporate key performance indicators – of which an increasing number are satisfaction based and can be pulled directly from the survey figures. 
The University of Bristol
To comply with legislation needed to store passport and visa details for foreign students, the University of Bristol has implemented an easy-to-operate data capture and management solution based on Fujitsu scanners. As a result, it is now able to fulfill its statutory obligations in an efficient manner, processing information quickly and accurately.

Want to learn more? Fujitsu will be exhibiting at EdExec LIVE in London on June 21. Book your ticket and join us for the day here and visit the Fujitsu stand to learn more about how digitising your school's data can make operations smoother, data access easier and learning more collaborative.
Don't forget to follow us on 
Twitter, like us on
Facebook, or connect with us on
LinkedIn!