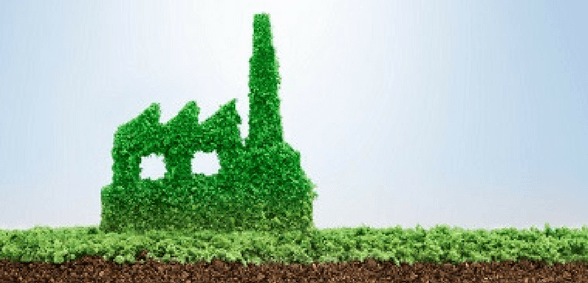 Schools are moving towards a more sustainable model – more economical and environmentally conscious. The team at Casio – lamp-free projection manufacturer – are supporting the cause through the Casio Recycling campaign.
They explain what it is and how it's already working in UK schools.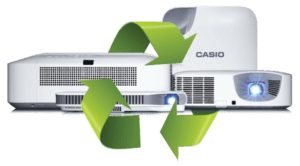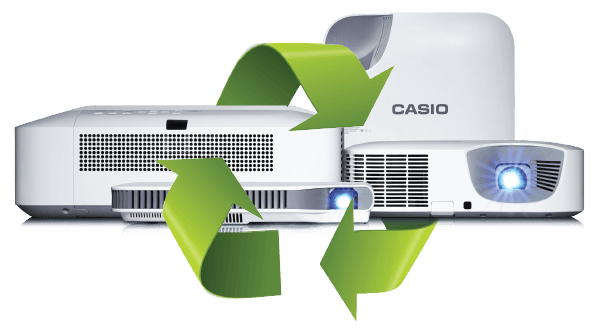 Having to deal with the responsible disposal of projection technology is an issue for many IT managers up against budget and time restraints. Often, resources aren't in place for them to remove the technology in a manner conducive to protecting the environment and, unfortunately, only a small percentage of outdated hardware is actually recycled – the rest goes to landfill.
This is a serious point of concern because many components of such equipment are considered toxic, particularly those containing lead, mercury and cadmium. If not disposed of properly, these substances can cause harm to the environment and to people.
A green solution
Traditional, lamp-based projectors have a shorter product lifetime than lamp-free models and have to be replaced every two to four years. Lamp-free projection manufacturer, Casio, has developed a recycling scheme which provides end users with both solution and reward.
Instead of locating recycling centres and arranging transportation to have the products moved there, end users can simply put in a call to Casio, have their projectors collected and receive vouchers for the school in the process.
The scheme works for users who purchase five or more models from Casio, complete an online form to recycle old projectors and arrange a collection time to have them delivered. In return, Casio collect them and recycle them completely free of charge, before donating up to £100 worth of school vouchers as a reward for going lamp-free. These can be spent on sports equipment, kit, clothing, along with trophies and medals.
A lamp-free life
What's the benefit of going lamp-free?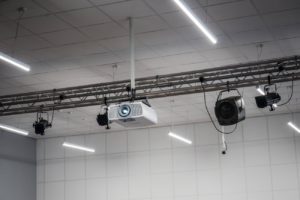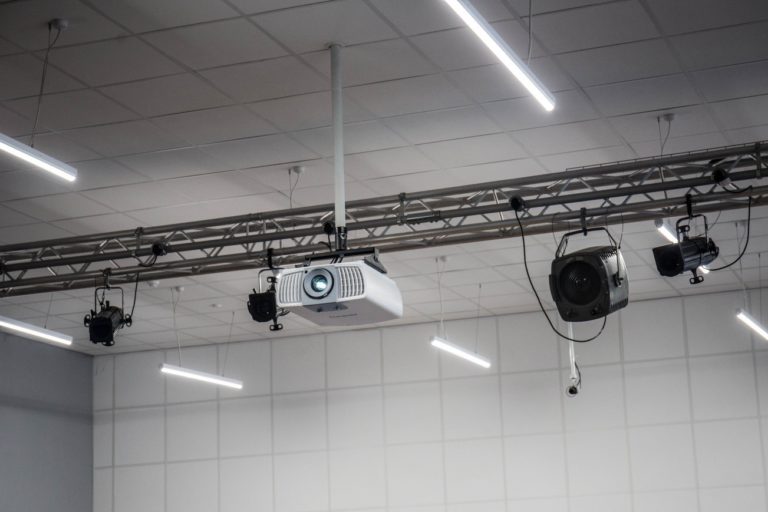 Recycling not only conserves resources for future generations, it reduces the need for landfill and incinerators, which are costly to operate and ultimately increase consumer taxes.  Casio's environmentally friendly approach to its manufacturing appealed to The Coleshill School in Warwickshire, which recently replaced its lamp-based projector in the main assembly hall after the bulb blew and are gradually swapping out all lamp-based projectors used in classrooms and replacing them with the entry-level, lamp-free Casio projector.
IT manager, Neil Bridson says: "Due to the popularity of this projector amongst staff and its outstanding total cost of ownership – as well as environmental credentials due to the laser and LED hybrid light source – we wouldn't opt for anything other than Casio now."
Lamp-free projection can lower electricity costs by up to 40%; an important factor for budget-stretched IT managers. When compared to lamp-based projection, there is a huge difference in electricity costs and overall green credentials.
Adam Hodgess from Lipson Co-operative Academy has had a similar experience, "From running our own tests, we estimated that in terms of power consumption, a standard lamp-based projector costs 2.59 pence per hour to run compared to 1.13p for our Casio models. Over the course of a year, our calculations tell us that this results in a saving of £1,215 in electricity for our whole projector display portfolio. This is making a real difference to our overall eco-credentials."
We love low-maintenance
As well as reduced energy bills, there's also zero maintenance to factor in with lamp-free projection. Headteacher at The Coleshill School, Ian Childs Smith, says; "Our last projector in the main assembly hall was a lamp-based projector. One of the problems with that was when the bulb goes it caused big problems as we had to get a scaffolding tower in to fix it, which was disruptive to students and staff holding lessons in there. Going lamp-free has made a massive difference and there are no longer any maintenance issues to factor in."