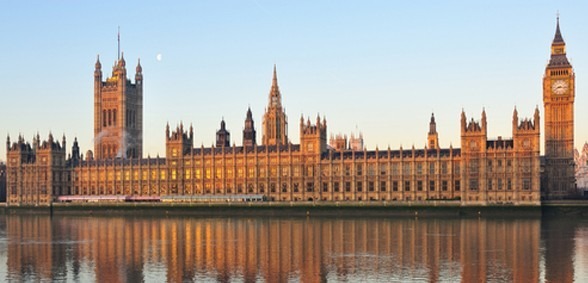 The Department for Education has announced that it's launching a major new review into SEN education
Five years on from reforms introduced to better support children and young people with special educational needs and disabilities (SEND), a major new review into SEN education aims to improve the services available to families who need support, equip staff in schools and colleges to respond effectively to their needs as well as ending the 'postcode lottery' they often face.
The review comes a week after the government announced a major funding boost of £700m in 2020/21 for pupils with the most complex needs.
It will conclude with action to boost outcomes and improve value for money, so that vulnerable children have the same opportunities to succeed, as well as improving capacity and support for families across England.
Education secretary, Gavin Williamson, said: "I want parents to know that we're committed to boosting outcomes and ensuring the right support is in place for children with special educational needs, by breaking down the barriers to a good education and making sure the system works for families.
"That is why the prime minister committed to providing an extra £700m next year, an 11% increase, to make sure these children can access the education that is right for them.
"Our reforms in 2014 gave vital support to more children, but we know there have been problems in delivering the changes that we all want to see. So it's the right time to take stock of our system and make sure the excellence we want to see as a result of our changes is the norm for every child and their families."
Commenting on the review launch, Kevin Courtney, joint general secretary of the National Education Union, said:
"SEND pupils need the right levels of education funding now. The last thing they need is another long-drawn-out review, when their chance at education is now.
"93% of local authorities have lost out on SEND funding since 2015 because of central government's cuts to special needs provision.
"Campaigning by the School Cuts coalition and a range of parent groups won £250m in high needs funding for 2018-20 and, this week, the chancellor announced that SEND funding will rise by £700m. This still leaves schools £1bn short of what is needed.
"Every school wants to provide the strategies and support which work for each individual SEND pupil, but the real-terms funding crisis has had a devastating impact.
"In a recent survey of members in primary and secondary schools, 81% told us that their school did not have sufficient staff to provide that service.
"73% confirmed that since 2017 there had been a drop in the number of teaching assistants, as a direct consequence of funding pressures.
"We don't need another review to tell us that children with SEND need quicker assessments, timely access to CAMHS, and flexibility in how they access the curriculum.
"More widely, we need to see an end to the testing culture in schools, which impacts negatively on young people with SEND. The government must also invest in the professional skills of staff so that all families and schools benefit from best practice ideas about SEN teaching.
"The NEU will continue to campaign for schools to get the funding they require to give children the education they deserve."
Don't forget to follow us on Twitter, like us on Facebook, or connect with us on LinkedIn!