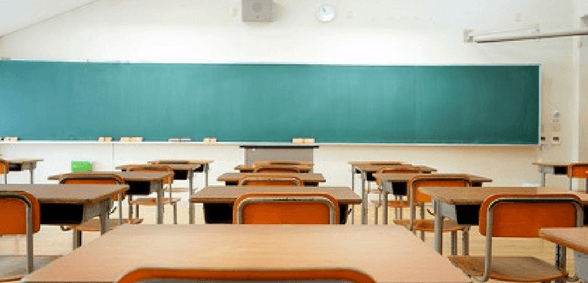 CREDIT: This story was first seen in the Telegraph and Argus
The DfE has announced which academy chain it wants to run three Bradford schools, following another chain dramatically pulling out last month, the Telegraph and Argus reports.
Just a few days into the new school year, Wakefield City Academies Trust made the shock announcement that it would be looking for new sponsors to run its 21 schools, including three in the district – Thornbury Academy, Barkerend Academy and High Crags Academy in Shipley.
The DfE has now released lists of which academy chains it wants to run the schools, with the Taudeedul Education Trust named as the preferred sponsor for the three Bradford schools.
Last year the trust, which runs 25 schools across the country, became sponsor for Tong Leadership Academy and Laisterdyke Leadership Academy.
Like those schools, the three primary schools would join the trust's non-faith division.
Hamid Patel, chief executive of the trust, said: "We are delighted to have been selected as the preferred sponsor for these three academies. We are looking forward to working closely with pupils, parents, staff and governors at the schools to build on the progress already achieved with the Wakefield City Academies Trust. We believe that, together, we can build a learning community that is committed to opportunity, aspiration and excellence. We all want the same thing – for each and every pupil to get the very best education so that they go on to excel at secondary school and beyond.
"We have three main priorities over the next six weeks, whilst the DfE makes its final decision. Firstly, we recognise that the past few months have been very unsettling for pupils, parents and especially for staff, so we will be working closely with Bradford Council, WCAT and the schools to bring some stability. Secondly, we will work directly with the schools to continue the improvement work that's already been started. Finally, and in many ways most importantly, we will listen to the aspirations of pupils, parents, staff and the wider community and make sure that we build these into our planning for the schools."
A DfE spokesperson said: "We have provisionally identified preferred new trusts for each of the 21 academies in the Wakefield City Academies Trust.
"Our priority has been to identify new trusts and to minimise uncertainty for schools and pupils. There is now an opportunity for interested parties to submit views to the department before final decisions are taken."
Don't forget to follow us on Twitter, like us on Facebook, or connect with us on LinkedIn!