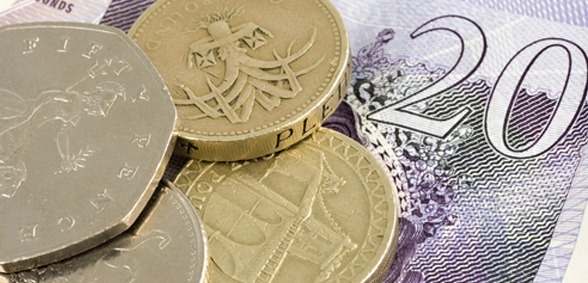 CREDIT: This story was first seen in the Mirror
"We stand to lose up to £100,000 from the school budget," says Bernadette Hunter, a Staffordshire headteacher for 22 years. "I hardly know what to say. It's devastating for our school. Not disappointing, devastating."
As the NHS crisis deepens, teachers are warning of an oncoming funding crisis in Britain's schools, the Mirror reports.
Suffering from the triple blow of £3bn in real-term education cuts, rising student numbers and the botched delivery of a new funding formula, some schools stand to lose up to £1m.
As heads struggle with the news that the education budget has gone down instead of up for the first time since the 1990s, Meg Hillier MP, chair of the Public Accounts Committee, has warned schools now face a bigger funding crisis than the NHS.
Meanwhile, teaching union the National Association of Head Teachers (NAHT) says schools are being pushed "beyond breaking point".
The government claims its controversial reforms are aimed at making funding fairer. But most of the biggest losers are in traditional Labour areas – the more deprived parts of big cities like London and Manchester.
The Bridge Academy in Hackney could lose almost £1m by 2019 – a staggering 21 teachers or £1,000 per pupil – after receiving their best ever set of exam results this year.
Yet when you speak to headteachers outside big cities who might have expected to gain, you find the same disbelief and anger. Not only have many schools not gained, those that have now face overall real-term cuts.
A group of West Sussex heads have accused the government of "giving with one hand and taking away with two".
Or as Bernadette Hunter puts it: "The redistribution of not enough money still equals not enough money."
The historically underfunded William Shrewsbury Primary in Burton-upon-Trent was one that might have expected to benefit.
"Yet we are losing £38,000 under the new formula," Ms Hunter says. "A teacher's salary. I literally could not believe it.
"Then when you add in real-term cuts like the removal of the Educational Services Grant and things like wage inflation, increases in pension and NI contributions, apprenticeship levy, the cost of living increase – all unfunded – and then we could lose around £100,000. Where are we supposed to find that?"
Valentine Mulholland, head of policy at the NAHT says budgets are being pushed "beyond breaking point".
"The Institute for Fiscal Studies has shown school spending per pupil is likely to fall by around 8% in real terms by 2019-20," she says. "The first drop since the mid-1990s."
Rob Campbell, the head of Impington Village College, Cambridgeshire, says he is in shock. "We have the worst funded local authority in the whole country. We thought we surely cannot do any worse.
And in fact it looks as if we will get a slight increase from the new funding formula of 0.6%, £32,000 – enough for an extra teacher.
"But other real-term cuts mean we are losing £100,000. We are already pared back and I don't where this money is going to come from. It's the worst situation I have seen in 25 years.
"Running a school is not like running a business. If you run a business and you have to lose 8 per cent of the staff you just do 8 per cent fewer things. We can't teach 8 per cent less of Year 9 maths."
Stay up-to-date with the latest news and views – follow (and tweet us!) on Twitter, like us on Facebook and link in with us on LinkedIn