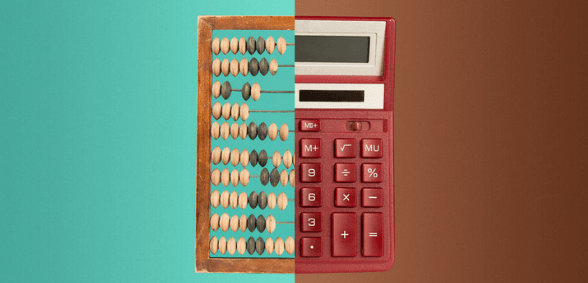 'Record amounts of funding are going into education,' claims Prime Minister Theresa May. On the surface it's a simple statement, but behind it are a series of figures which reveal a different picture of education spending to the one she intended. EdExec has had a close look at the numbers, and research by the Institute of Fiscal Studies (IFS), to get to the bottom of what's really going on with school spending.
When Theresa May said that school spending was at its highest level she was referring to the Dedicated Schools Grant, which stands at £40bn for schools in England this year. In comparison to previous years, this is the largest amount ever spent by a government on school funding. On the surface, then, the government's claim is truthful. Yet this figure, and others, have been heavily criticised by those in the profession.
More recently news broke that the education secretary, Damian Hinds, had been reprimanded by the UK Statistics Authority (UKSA) over 'potentially misleading' claims in relation to school funding, and the Department for Education was heavily criticised for its figures which suggested that the UK was the 'third highest spender on education in the OECD'.
So what's going on?
Rises in pupil numbers
The IFS has revealed that, while total school spending in England has risen by around 1% in real terms, in the period between 2009-10 and 2017-18, pupil numbers have risen by around 10%. The IFS states that, as a result, spending per student in England has fallen by 8% over that period.
In a press release issued in July this year Luke Sibieta, IFS research fellow, wrote, 'If you just look at money that goes directly to schools for pupils up to age 16 then school spending per pupil was protected in real terms under the coalition government and then cut by about 4% in real terms between 2015 and 2017.
'Our bigger estimated cut, of 8% between 2009–10 and 2017–18, includes the additional effects of much larger cuts to school sixth form spending per pupil (25%) and local authority spending (55%). Local authority services include spending on home-to-school transport, additional support for pupils with special educational needs, central administration.'
With the DfE predicting greater growth in the number of students entering the state school system, how much is spent per student is a more meaningful figure to look at than total spend.
Is the UK really the 'third highest spender on education in the OECD'?
With tensions high around funding, spending statistics have been used by UK education ministers to argue that education is receiving a world-leading amount of investment; they have come under intense scrutiny, however, as these figures include university fees and private school fees.
The OECD rankings include this data for all other nations and so are a clear measure of the total spent by each nation on education; however, they do not offer a comparison of government contributions towards education. This is what led to the UKSA chair, Sir David Norgrove, to write to the DfE to express his 'serious concerns' about its use of statistics. Looking purely at public spending on education in respect of each country's economy, the UK ranks 12th in the OECD.
Biggest Loser
Despite the constant squeeze on budgets the IFS points out that, over the long term, schools have done well in terms of funding per pupil. The key area they've identified as losing out, however, is sixth form education; here it states that spending per pupil in sixth forms is set to be no higher in 2020 than it was in 1990.
In 2017 Luke Sibieta said, "There is a strong case for the increased spending on early years' education. The rationale for focusing cuts on 16-18 year olds is much less obvious. The actions – as opposed to the rhetoric – of both Labour and Conservative governments suggest that they are agreed this is a low priority area for spending."
Don't forget to follow us on Twitter, like us on Facebook, or connect with us on LinkedIn!