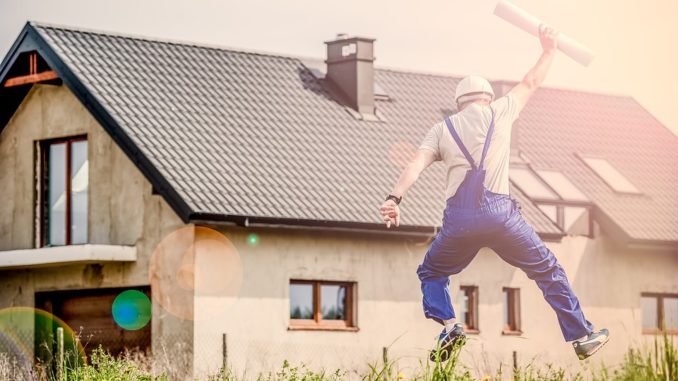 Department for Education is offering loans to housing developers to boost new house and school building momentum
Housing developers will be given loans so they can deliver thousands of school places up front, so they are ready for communities before new properties are finished.
To meet the rising demand for more places at good schools, and help families get on the property ladder, the education secretary Gavin Williamson has announced up to £20m per school would be made available to builders.
It means new school places are financed and delivered up-front – rather than builders having to wait for new homes to be built and sold before having the money to build the development. The loan will be charged at interest, and repayable once new homes are sold.
The new schools will build on the 921,000 new school places created nationwide since 2010, leaving the government on track to deliver a million new places by the end of the decade, and rising standards in schools – with 85% of schools now judged good or outstanding, up from 68% in 2010.
Education secretary Gavin Williamson, said:
"We want to offer parents across the country a good choice of local schools for their children that suits their talents and needs, and we're already on track to create one million new school places nationwide this decade.
"But we know that in some cases, building schools and properties at the same time so they are ready for new communities can be challenging for housing developers. That's why we are launching these loans today, to help parents secure a good school place for their child at the same time as moving into a new family home."
Housing minister Rt Hon Esther McVey MP said:
"It's only right that infrastructure is delivered up front – including thousands of new school places – which supports existing communities and the new homes which we need building.
"I welcome this support being made available today – helping medium and large sized house builders deliver new schools as they deliver the homes we urgently need."
The Developer Loans for Schools programme, launched in partnership with the Ministry of Housing, Communities and Local Government, will give parents even more choice of a good school place through a pilot, running from 2019 to 2021, in areas that meet specific criteria, including:
Demand for more good school places.
An approved application to open a new free school before the loan changes hands.
Planning permission to build extra homes.
Demonstrable value-for-money of the project.
Early funding required for the school as part of housing developments.
The borrower must be a UK-registered company and must own the site.
Don't forget to follow us on Twitter, like us on Facebook, or connect with us on LinkedIn!