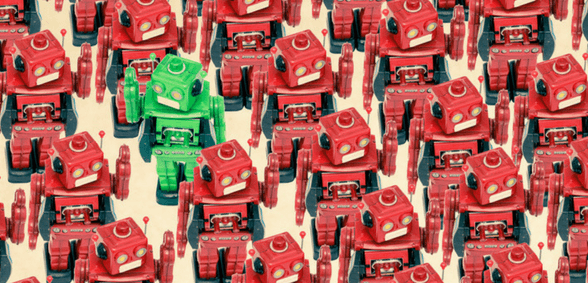 New research highlights inequality issues in schools and identifies the government policy which is exacerbating the problem
According to a new study – funded by the Nuffield Foundation and undertaken by the UCL Institute of Technology – two thirds of head teachers believe that inequality in schools is an increasing problem as a result of current government policy.
The study was conducted over four years and evaluated the government's self-improving school-led system (SISS) – the overarching narrative for the education policy for the past eight years which aims to make schools more autonomous.
The reforms included an expanded number of MATs and the roll-back of local authorities from school oversight, among others. Researchers Professor Toby Greany and Dr Rob Higham brought together case studies from 47 schools in four localities and evaluated – alongside the National Foundation for Educational Research – the impact of MATs on pupil attainment and progress, conducted a survey of nearly 700 head teachers and analysed 10 years' worth of Ofsted reports.
Greany and Higham found that despite the government claiming to give schools more autonomy, schools are more tightly regulated than ever due to the pressure of performing well for Ofsted, in exams and the concern of potentially being taken over by an MAT.
Greany said of the findings:
"The idea of a 'self-improving' system in which schools collaborate on behalf of all children is appealing, but we cannot simply rely on the good will and moral purpose of school leaders to make it work. The problem is that the system is hard-wired to encourage selfish behaviour, because the consequences for schools of a drop in exam scores or Ofsted grade can be so catastrophic.
"At present we see a chaotic system of winners and losers, with increasing incoherence and a loss of equity as a result."
Higham added that disadvantaged schools are struggling the most, widening the sense of inequality.
"Lower-status schools frequently face a concentration of challenges including under-subscription, movement of pupils throughout the school year and disproportionate numbers of disadvantaged and hard to place children. These schools were also most likely to report a negative impact as a result of austerity cuts to wider local services for the most vulnerable children, which were previously provided by local authorities."
Kevin Courtney, Joint General Secretary of the National Education Union, also commented on the results:
"This astonishing report confirms what the NEU has been warning about for some years. England now has one of the most socially stratified education systems in the advanced economies and, the post-2010 academy and other reforms have made this worse.
"We are now witnessing the predictable consequences of the expansion of the academy programme from 2010. Michael Gove's policy was aimed at fracturing our schools system into competing units, as well as undermining local authority influence and support networks.
"As this report notes, an ironic consequence of this has been the emergence of a 'more complex and less accountable form of bureaucracy that lacks any local democratic mandate. While genuine democratic oversight and accountability has been removed from the system, other forms of centralised power have grown.
"The large MATs that Michael Gove promoted are shown not to work.
"Ofsted and the accountability framework are shown to have a negative impact on the school system and schools' ability to respond to the needs of all pupils. The concrete evidence presented in the report about the correlation between Ofsted grades and the socio-economic composition of schools shows that our inspection system is not fit for purpose.
"It is not surprising, but no less shocking, to read that two thirds of the teachers surveyed for this report thought that 'inequalities between schools are becoming wider as a result of current government policy.'
"A radical change of direction is required in order to develop a schools system which puts the needs and aspirations of all pupils, regardless of social background or circumstance at its heart.
"The consensus of the last 30 years that market methods are the way to improve education is broken. The government needs to act."
Don't forget to follow us on Twitter, like us on Facebook, or connect with us on LinkedIn!