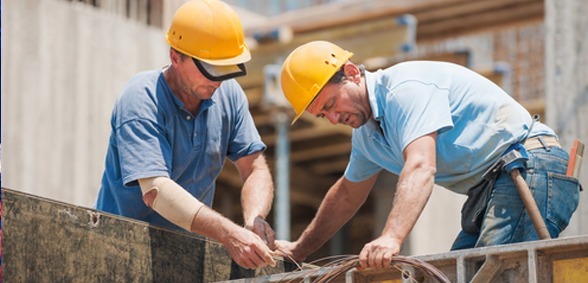 CREDIT: This story was first seen in the Guardian
Ministers are choosing to give billions of pounds to build new free schools while existing schools are crumbling into disrepair, Whitehall's spending watchdog has found, the Guardian reports.
The National Audit Office has calculated that £6.7bn is needed to bring existing school buildings in England and Wales to a satisfactory standard.
The then education minister Michael Gove pledged two years ago to create 500 free schools by 2020. Auditors have concluded that the Department for Education is facing a £2.5bn bill to purchase land to build them.
In a report released on February 22, auditors have questioned whether the plans for so many new free schools will be value for money.
Responding to the report, Meg Hillier, the Labour chair of the public accounts committee, called for the money assigned to new free schools to be diverted to existing buildings. "This is taxpayers' money that could be used to fund much-needed improvements in thousands of existing school buildings," she said.
Auditors found that the education department has already spent £863m on land acquisitions for free schools over the last five years – in some cases paying premium prices because of a shortage of suitable sites.
While free schools were helping to meet the demand for additional school places in some areas, the NAO said that because local authorities did not control their numbers they were not necessarily "fully aligned" with their needs.
Some free schools were opening in areas where there were already plenty of places, creating "spare capacity" that could affect the future financial sustainability of other schools in the area, it said. The education department has estimated that of the 113,500 new places being opened in mainstream free schools between 2015 and 2021, 57,000 would create spare capacity in other nearby schools, potentially affecting their future funding.
Official data indicated creation of spare places in 52 free schools which opened in 2015 alone would have a "moderate or high impact" on the funding of 282 other schools.
At the same time, the NAO warned the condition of existing schools was worsening, with around 40% of the schools estate built between 1945 and 1976 coming up for replacement or major refurbishment.
As a result, the cost of restoring all schools to a satisfactory condition was expected to double over the course of the five years to 2020-21.
Schools in Enfield in London, Northumberland and the Isle of Wight are in particularly poor condition, the National Audit Office concludes, where schools, academy chains and local authorities will have to spend more than £2,100 a pupil to get them up to a satisfactory condition.
The NAO found that while the average cost of the 175 sites bought by the department is £4.9m, 24 sites have cost more than £10m, including four that have cost more than £30m.
There is growing pressure to build more schools, as almost a million extra pupils are expected to enter the English school system over the next 10 years.
Cllr Richard Watts, chair of the LGA's Children and Young People Board, said: "If the crisis is to be dealt with properly the government must commit to funding the creation of school places and hand powers back to councils so that they can open new schools, for both primary and secondary-age pupils."
Malcolm Trobe, interim general secretary of the Association of School and College Leaders, said: "This is yet another symptom of the enormous pressures on the education system caused by insufficient levels of government funding, and we once again appeal to the government to invest more in schools and colleges."
An education department spokesperson said: "As the NAO acknowledges, we have made more school places available, and in the best schools. The free school programme is a vital part of this – more than three quarters of free schools have been approved in areas where there is already demand for new places and the vast majority are rated good or outstanding by Ofsted."
Don't forget to follow us on Twitter, like us on Facebook, or connect with us on LinkedIn!