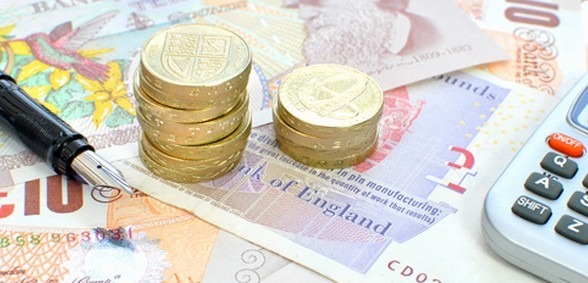 A coalition of teachers, carers and support workers have come together to ask the government to stop ignoring children in its spending plans, according to the BBC
The government has been told by over 120 children's organisations that future spending plans must stop 'ignoring children'.
The organisations in question have written to Theresa May and the chancellor, asking them to recognise that support services are at 'breaking point' and that children need to be put at the heart of spending plans.
The coalition has timed its request to coincide with the chancellor's budget preparations.
While ministers have said that extra cash is easing pressure on services and schools, head teachers and council leaders have been campaigning for extra investment for years, as budgets for education and children's services have faced rising costs and increased demand.
The coalition is using the hashtag #ChildrenAtTheHeart.
The letter says: 'We are writing to you because there is compelling evidence that the services and support that children and young people rely on are at breaking point.
'We believe this is because children and young people are being ignored in the government's spending plans.'
It adds that:
A total of 90 children are being taken into care every day – a record high
Fewer than a third of children and young people with a diagnosable mental health problem will get access to NHS-funded treatment this year
Only three in 100 families of disabled children think the health and care services available to their children are adequate
Almost three-quarters of school leaders expect they will be unable to balance their budgets in the next financial year
The number of children with special educational needs who are awaiting suitable provision has more than doubled since 2010
Up to three million children are at risk of going hungry during school holidays
Dr Carol Hamden, head of Coram children's charity and a signatory of the letter, said:
"Working with more than one million children, young people, families and professionals, we have seen first-hand how severely cuts to services and support have affected them.
"Children are waiting longer to be adopted, others have been denied access to free legal advice and representation – going homeless or being excluded from education."
In a statement, the government said: "We want all children to have the support they need to live healthy and happy lives, with the knowledge and skills to fulfil their potential.
"That is why we have made £200bn available to councils up to 2020 for local services, including to support children and young people, and why core schools funding is increasing to £43.5bn by 2020, including £6bn of funding specifically for children with complex special educational needs and disabilities.
"However, we do understand the pressures, including funding, faced by local children's services as well as schools."
Don't forget to follow us on Twitter, like us on Facebook, or connect with us on LinkedIn!