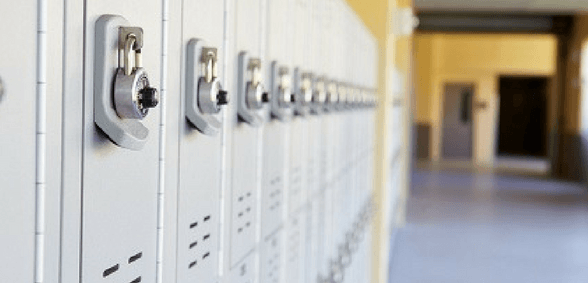 Against Borders for Children – a coalition of parents, teachers, schools and campaigners – says the DfE will drop the controversial requirement for schools in England to collect data about pupils' nationality
Against Borders for Children (ABC) has said that the Department for Education (DfE) will end the collection of nationality and country of birth data on schools in England calling it a 'comprehensive victory' by ABC.
Set up in September 2016, the coalition has fought to get the governments controversial data collection policy reversed.
The policy asked schools to collect country of birth and nationality information on eight million children in England in order to 'create a hostile environment' for migrant children in schools.
However, the DfE has not yet confirmed any change in policy. A report in Schools Week confirms U-turn and says that schools should expect a letter from the DfE in the coming weeks detailing plans to remove these categories from the school census.
According to ABC, more than 500 people donated a total of more than £12,000 to fund a court action to overturn UK government policy on this issue, represented by Liberty.
Part a wider agenda, the collection of pupils' nationality data has been widely criticised.
Campaigners have seen a number of climb-downs by the government – including scrapping of the data collection for two to five-year-olds, a guarantee that the data would not be shared with the Home Office and the revelation earlier this year that a total of 25% of pupils failed to return any nationality data through the census.
Alan Munroe, a primary school teacher and spokesperson for Against Borders for Children, said: "This news is a massive victory for a small group of activists with no budget and no staff: just a determination that our schools should be a safe learning environment for every child. ABC was set up just over 18 months ago to end the gathering of nationality and country of birth data on children in English schools as part of the Tory "hostile environment" agenda. That objective has been achieved, and we will be celebrating.
"There is still some unfinished business, though: the data which has already been collected must be deleted, and the DfE must stop sharing children's addresses with Home Office enforcement teams. ABC members will also keep working with others to fight data-sharing across all of our public services, using what we have learnt here to build a truly welcoming environment for all."
Gracie Bradley, advocacy and policy officer at Liberty (and member of the ABC campaign), said: "This is a huge victory for the teachers, parents and campaigners who stood up and refused to comply with this poisonous attempt to build foreign children lists. It gives hope that – if more people stand up and resist – we can succeed in dismantling the Government's hostile environment policies piece by piece.
"But it doesn't change the fact that the Department for Education is still sharing the addresses of hundreds of children and families with the Home Office every month – and the Government freely admits that it will use the immigration exemption in the Data Protection Bill to help the Home Office access yet more school records for immigration enforcement.
"Until undocumented people are able to access vital ffrontlineservices without fear of being shopped to the Home Office, there will still be children in the UK robbed of their right to an education and worse."
Don't forget to follow us on Twitter, like us on Facebook, or connect with us on LinkedIn!