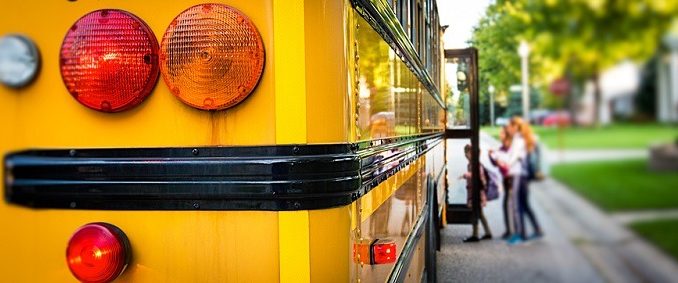 CREDIT: This story was first seen in the Messenger
A new school bus fare structure is to be introduced, making it easier for parents and pupils to understand, the Messenger reports.
From Friday, September 1, a single flat-rate fare will be introduced on all school services that are paid for by Transport for Greater Manchester (TfGM).
To make travel easier for schoolchildren, TfGM organises school services in areas and at times where they are not provided by commercial operators.
The new flat fare will replace the existing system, in place from 2011, whereby children are charged one of three different fares depending on the distance they travel.
For children with igo passes, the new single fare will be £1.30, the new return fare will be £2.20 and the new cost of the school weekly ticket will be £7.00.
These increases represent the first changes to the existing price structure since its introduction in 2011.
TfGM Head of Bus, Howard Hartley, said: "Our school bus services play an important part in TfGM being able to offer a fully inclusive transport system and although we accept that this will mean a slight increase in ticket prices for some children, the fares still represent good value for money, particularly the weekly ticket. "We have kept school services fares as low as we possibly can for a long time, with the last increase dating back to 2011, some six years ago.
"This new structure should simplify and streamline what was previously a complex fare system, making it easier to understand for drivers and parents and avoiding any confusion over distances travelled."
Full details on which school services will be affected will be provided on www.tfgm.com before the start of the new school year.
There are still a number of school buses where fares are set by the operator and which will therefore be unaffected by these changes.
Don't forget to follow us on Twitter, like us on Facebook, or connect with us on LinkedIn!