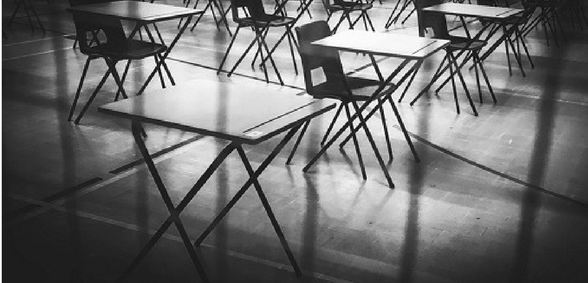 CREDIT: This story was originally seen on The Guardian
Ofqual has issued its biggest ever fine to OCR for an incorrect exam question which created shockwaves last summer
Soon after coming under fire for an exam paper leak and subsequent allegations of malpractice, Ofqual is fining one of the biggest exam boards in the country for a glaring error in an English GCSE paper.
OCR will have to pay a record £175,000 for the mistake which rightly confused 2017's year 11 students. The question was: "How does Shakespeare present the ways in which Tybalt's hatred of the Capulets influences the outcome of the play?"
The question was a jarring one for pupils, as the character of Tybalt himself is a Capulet; the question should have said "hatred of the Montagues".
The sheer impact that this error had both on pupils and on national faith in standardised qualifications led Ofqual to impose its biggest ever fine. Over 14,000 students took this exam last year, and those choosing the Romeo and Juliet-themed question aired their confusion and anger on social media soon after.
Ofqual said that OCR had simply failed to ensure the exam was fit for purpose and that such a large mistake should never have been part of the exam, let alone subsequently missed in checks.
A spokesperson for the OCR apologised and guaranteed that the error would not affect students.
She said: "We would like to apologise again to students, teachers and parents for the error last year which led to regulatory action. We want to reduce the chance of errors like this happening in the future.
"We have revised our system of checks, based on extensive research, with the aim of improving the quality of our question papers."
The organisation is not expected to contest the fine.
Don't forget to follow us on Twitter, like us on Facebook, or connect with us on LinkedIn!