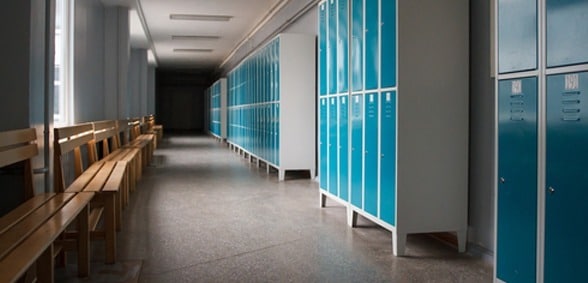 Former and present members of Guernsey's Education Committee are butting heads regarding the island's school system, according to ITV News
The former president and vice president of Guernsey's Education Committee have called on the the current committee to clarify plans for a two-school model on the island.
In an open letter, deputies Paul Le Pelley and Carl Meerveld say the present panel has had plenty of time to come up with a new fully-costed system.
"The majority of the members of the current ESC committee have now been working on their two-school model since August 2017, have had unfettered access to the staff and resource of ESC since October 2017 and have been in post sitting on the committee for ESC since February 2018.
"We believe that this is more than enough time for them to have formulated a comprehensive and detailed plan equivalent to the three-school plan published by the previous committee more than a year ago."
Previously, the plan was to create three non-selective secondary schools, but the idea was rejected in favour of the two-school model. However, Le Pelley and Meerveld are concerned about the effect that "the uncertainty surrounding the two-school model" could have on the island's education system.
The effects are already being felt – a large number of teachers have left the service this summer and more and more parents are opting to send their children to private colleges.
The current President of the committee, deputy Matt Fallaize, responded by saying the members of the previous committee are "determined to refight old battles".
"The fact is that the previous committee's proposals were heavily defeated by the states.
"They were able to persuade only eight other deputies to support them whereas our proposals for one secondary school operating in two 11-18 colleges were supported by 22 other deputies.
"At some point I hope for their sakes that the members of the previous committee can come to terms with this and move on.
"Our responsibility is to provide the very best education system possible for students, not just today but for the years and decades ahead, and this is the task on which we are focused.
Fallaize also said that the committee will announce which two sites will be used for secondary education before the end of the October half term.
Don't forget to follow us on Twitter, like us on Facebook, or connect with us on LinkedIn!