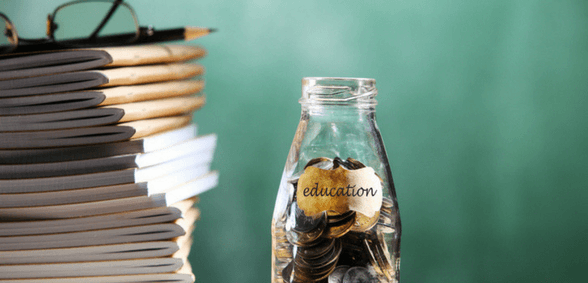 Nearly half of schools in Northern Ireland are in budget deficit, according to the BBC
Figures from the Education Authority (EA) show that 446 out of 1,000 schools in Northern Ireland are expected to be in the red before the end of 2018/19. 352 of that 446 have had their deficits increase since 2017/18.
This year, the EA has categorised schools based on budgetary situation for the first time, depending on severity of the issue.
97 of the schools have increasing deficits of over five per cent of their total yearly budget – they sit within the most serious category.
Another 130 schools also have increasing deficits of more than 5% of their total yearly budget, but the EA has judged these sustainable – which is not the case for the aforementioned 97.
The EA will appoint specialist staff to work with these 227 schools' budgets.
The EA has said the category given to a school "is not a judgement on their financial management or stewardship", but that it "is to enable EA to target its support to those schools at most financial risk."
According to the NI Audit Office, school budgets in Northern Ireland have reduced by 10% in real terms over the last five years.
Some principals have even said that they can't afford to send their teachers on training courses that would broaden their expertise and further help pupils who need it most.
The principal of Dromara Primary, Andy Armstrong, said the situation is "beyond a joke".
"I just felt so deflated that, while courses are being offered, we can't afford to send anyone," he said.
A spokesperson from the EA acknowledged that schools faced "unprecedented pressures".
"Many school leaders have told us of the intolerable strain that the deteriorating financial position has placed upon them," they said.
"EA will continue to advocate for additional funding for schools and services to support schools, children and young people."
Don't forget to follow us on Twitter, like us on Facebook, or connect with us on LinkedIn!