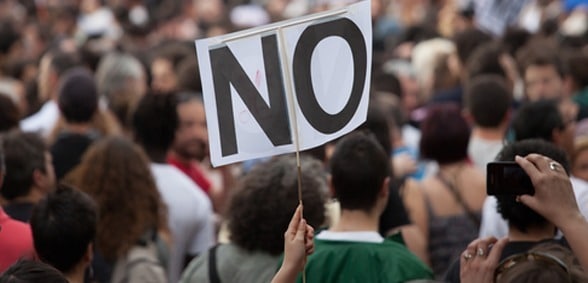 According to NEU figures, four in five state school members are prepared to strike over funding. EdExec provides a reminder of the government's advice on what schools should do when faced with strike action
Many schools are seeing an increased threat of strikes – with some following through on that threat. Last month we reported on the intended strike action of NASUWT members at a Welsh school, who cited 'adverse management practices' as the cause, while a recent NEU consultation revealed that 82% of state school members would be prepared to take strike action to secure better funding.
In the event of strike action, the Department for Education says it 'expects the headteacher to take all reasonable steps to keep the school open for as many pupils as possible'. We've rounded up the government's official literature on Handling strike action in schools.
Staff deployment
Employees are not required to tell their employers of their intention to strike. However, employers can ask staff if they intend to strike in advance of any action, to enable them to take steps to manage the strike.
Other teachers may be asked to cover classes, or cover supervisors – or teachers who are not taking action themselves employed to provide cover – can provide cover during industrial action by teachers or non-teaching staff.
If the school's headteacher is on strike, their duties should be delegated to another member of the leadership team.
Employing individuals
An employment businesses is unable to supply staff to cover absence during industrial action; however, an employer can directly employ individuals to cover those on strike.
Using volunteers
Schools can use existing members of the school volunteer workforce, providing they have relevant DBS checks, to provide supervision. In addition, new volunteers can support existing staff or volunteers – but they must be supervised by someone with a relevant DBS check.
Curriculum
There is no legal requirement to teach the curriculum on strike days.
School meals
There is no requirement to close if a school is unable to provide a normal lunch service. In order to prepare and serve meals for pupils entitled to free meals, the school can consider arranging temporary cover to prepare meals on-site, preparing packed lunches in place of hot meals, or arranging for meals to be delivered.
Recording pupils' attendance
The 'Y' code – which doesn't count towards absence records – should only be used for pupils who are not required to attend in the event a school has to close for some or all pupils.
Pupils who are required to attend, but don't, should be marked as absent in the normal way.
Public examinations
Centres are advised to remain open for examinations and examination candidates where possible, even if the school is closed, or partially closed.
Inspection
Ofsted will take a view as to whether there is sufficient activity taking place at the school to enable it to conduct an inspection.
Insurance
Schools with teacher absence insurance should consult their insurer on whether strike action would have a bearing on their policy.

Read the full government guidance document
here
.
Don't forget to follow us on 
Twitter
, like us on 
Facebook
, or connect with us on 
LinkedIn!