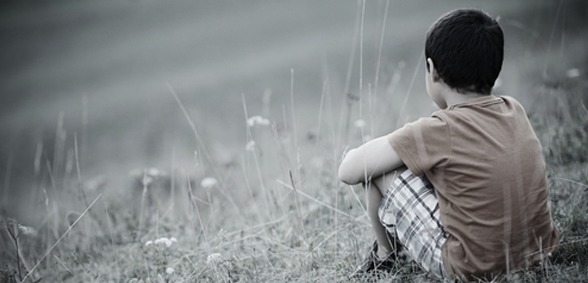 The Prevent Strategy under the Counter-Terrorism and Security Act 2015 has been in effect for little over a year now. Since July 1 it's been the duty of schools to have 'due regard to the need to prevent people from being drawn into terrorism'. HAYLEY ZIMAK speaks to SBMs who are working with students and staff to foster an open, understanding – and safe – school community
What is considered suspicious behaviour? Are there specific warning signs to be aware of? When does police involvement become necessary? EdExec's Hayley Zimak met David Carlin, SBM at Acton High School in the London Borough of Ealing, at the 2016 NASBM conference at a session on 'Radicalisation and extremism and how to mitigate this in schools'. Interest piqued, she investigated further…
A whole school approach
By David's own admission the school, like all Ealing schools, is based in a high-risk area for radicalisation and extremism; it's 65% boy-heavy and is very culturally mixed with over 35 nationalities represented.
Our approach is to see radicalisation of young people as a child welfare and safeguarding issue
"Our biggest population in the student base is Somali and we have quite a large Arabic cohort as well. We've had two ex-students become radicalised and they've been on the news both in the UK and overseas."
Part of Acton's strategy is making sure all staff are trained and aware of how to identify potential extremism and radicalisation by engaging in whole-school training. "Our approach is to see radicalisation of young people as a child welfare and safeguarding issue so we encourage and enable staff to spot and report the signs of radicalisation in the same way as they would spot and report signs of neglect or abuse," David explains. "If we have a concern, we devise a strategy for each individual student to address the issue. An example of this could be when a student accuses a member of staff of going against his religious beliefs or calls out in the corridor to highlight the fact that he thinks the teacher is racist or anti-Muslim.
"We then have a meeting with the child and his/her parents to explore the best approach, whether that's to seek medical support from their GP or to see our internal counsellor. We also have internal mentors who work with parents to identify extremism and radicalisation. Where necessary, we will inform the relevant authorities so that they're aware of the situation and can support the student and the family concerned."
FAST FACT: ASK.FM can be used online by people considering travelling to Syria or Iraq and provides information on travel, living standards, recruitment, fighting and broader ideology
Steven Connor-Hemming is the deputy headteacher of Hillcrest School in Birmingham which has a mixture of different ethnicities and religions and a number of Muslim students. He's cognisant of the area they're in – and has taken the lead to ensure the girls are engaged in prevention initiatives.
"Students lead on training and deliver assemblies by sharing their perspective on what's going on around the world – so it's very student-led," he says. In October and June, the school holds 'British Values Week' – or, as they like to call it, – 'Hillcrest Values Week'. "The school council led on a food market that featured different dishes from around the world which they made at home. We also had a huge art event where a collage was made in the school as well as a global dance off – students learned and performed a dance routine which incorporated styles from different cultures and backgrounds. We really haven't had to take a hard-line approach."
We also have a weekly safeguarding briefing…our staff is very well-informed and will come with the slightest concerns
Steven's referred one case to the early intervention team in Birmingham since the strategy came into effect. "That's now been investigated and they feel there's no need to take it any further; they're satisfied that there's nothing inappropriate about it."
He's received Radicalisation and Extremism Awareness and Prevention (REAP) training and delivers training to staff and teachers at a number of local primaries and secondaries. "We also have a weekly safeguarding briefing every Wednesday for 15 minutes. We discuss signs to look out for and share updates on what websites or new keywords students or parents may be using. As a result of this our staff is very well-informed and will come with the slightest concerns."
Denise Russell, SBM at Hackbridge Primary School in Surrey, says their designated safeguarding lead and senior staff have undertaken professional training on the Prevent Strategy. "All of our staff and governors have had specific training on how to identify children who may be vulnerable which is very important to ensure a whole school approach. We've incorporated information in our school policies, including our safeguarding policy, and cascaded to all staff and governors to ensure our guidance is always up-to-date and that staff are well-informed."
Online dis/advantage
The school may be responsible for spotting and reporting warning signs during the day but there's only so much that can be done during learning hours…especially when students have 24/7 access to online material.
We also provide our parents with internet safety classes as they often don't realise quite how important it is to monitor their children's online activity
"It's very important to ensure that staff and parents are aware of the online presence of extremist groups and to understand that this is a form of online abuse that our children could be subject to at a vulnerable time in their lives," Denise warns. "Our IT policies, appropriate filtering and internet safety training are also vehicles that we use to keep our children safe as there's a lot of dangerous material available on the internet. We also provide our parents with internet safety classes as they often don't realise quite how important it is to monitor their children's online activity and the harm that they could come to."
Steven says it can be a challenge to engage with parents on the matter and thus uses online access to his advantage. "We have a lot of information on our website about signs, extremist grooming and the type of conversations parents can have with their children. We've also made our parent evenings more multi-purpose by including stalls and activities with information packets they can take home and which give them the opportunity to ask questions about safeguarding issues, including extremism."
While David's team doesn't actively search student accounts like Facebook and Twitter, social media can be a helpful tool in the fight against extremism. "We have a school Twitter account and if anything comes up that's alarming we investigate that. I recently passed a case onto our on-site Police officer where a student was reported to have posted a picture of the ISIS flag with derogatory remarks."

Better safe than sorry
Regardless of whether a comment made could be chalked up to what David calls, 'teenage boy syndrome' anything suspicious should be investigated accordingly. "Our safeguarding teams gets together once a week to discuss students who may have come to our attention.
"Sometimes that means sending them along to the mental health team for assessment; some will go to the police. Of the six cases we've had here we've agreed to keep an eye on two students, two have gone for a mental health assessment and two have been reported to the police."
Denise says that – as with any safeguarding issue – it's important to be vigilant at all times. "You may see a change in a child's behaviour or they may be saying things in school, or showing an unhealthy interest in a particular issue, that alerts you to a potential concern. We would always take advice from our LA lead person; it's important not to brush concerns aside but to monitor and take action if necessary in order to maintain a safe and secure school for children."
Steven says that, while there's still a lot of work to do, Hillcrest School has an open environment where students will report anything that's of concern. "As for the staff, we tell them we'd rather they come with a minor concern and get it completely wrong than keep it to themselves…because there's always the chance that something minor could develop into something more serious."
Hillcrest School's Preventing Extremism and Radicalisation Policy identifies extremist language as:
Dawlah:
 Term used by ISIL to refer to the Islamic state
Jihad:
Means 'struggle' or 'violence'
Caliphate:
 How ISIL supporters describe the territory they control in Iraq/Syria
Mujahid:
 Someone who wants to fight as part of the Jihad
Kuffar:
 A term used by ISIL to describe non-Muslims
Rafidha:
 The word used by ISIL to refer to those who refuse to accept the Islamic state.
This article first appeared in an issue of Education Executive, penned by Hayley Zimack.
Don't forget to follow us on
Twitter, like us on
Facebook, or connect with us on
LinkedIn!