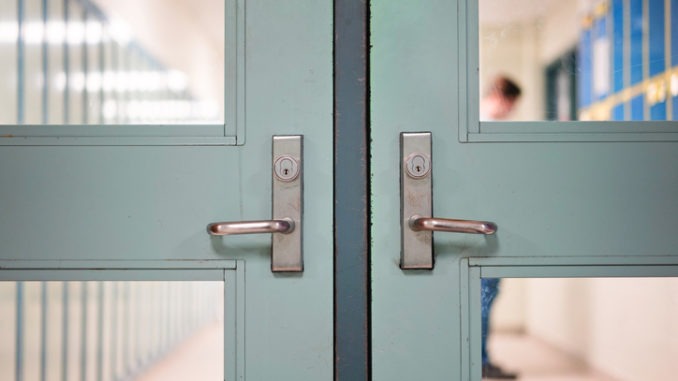 As reported by BBC news, the head of a school in Worcestershire has said she fears what will happen in schools when COVID measures are lifted
Government ministers have called for the system, where groups of pupils have to self-isolate if one tests positive, to be scrapped by autumn. Hanley Castle High School head Lindsey Cooke said those systems had "served schools really well" in the pandemic. But Birmingham father Thomas Kirby said school bubbles meant pupils faced stricter restrictions than adults.
The British Medical Association is also calling for the continued use of face masks and new ventilation standards beyond 19 July when all legal restrictions are due to be lifted. It says these steps are crucial to protect the NHS, health and education amid an alarming rise in cases. Currently 279,000 children are isolating because of close contact with an infected person in school.
To limit the spread of the virus, children are placed in class or year-group bubbles. If a pupil tests positive, anyone who has been in close contact with them will then be told to self-isolate, which can result in whole classes or year groups being sent home. The system is under review and ministers are looking at asking secondary schools to introduce daily testing instead.
Since May, secondary pupils in England have not been required to wear masks in classrooms or communal areas, but they have been reintroduced in some areas, for example in Liverpool, where there is concern about the spread of the Delta variant.'
Speaking to Politics Midlands, Cooke said: "What I am really worried about is that the infection rate is rising really quickly and the systems which have served schools really well over the last year to keep the children safe, they are talking about getting rid of all of those systems and that makes me very nervous at this point.
"I think it would be very interesting for them to come into our schools and sit in our lessons where you have 30 students with no mask and a teacher with no mask and to think, well, would they want their child to be sat in a lesson next to a child who has coronavirus or would they want to be teaching a class where there are children who have coronavirus."
She said there were 65 pupils self-isolating at her school but parents had been "hugely supportive".
Scientists defend the current approach because while children typically do not become very ill with COVID, they can spread it to others, especially those who are not vaccinated. But Dr Michael Absoud, from King's College London, previously said missing school would have a detrimental effect on children's mental and physical development, particularly those with learning disabilities or from poorer families. And England's children's commissioner Dame Rachel de Souza has argued there is an urgent need for children to get back to normal as lockdown restrictions have caused "real trauma" for many young people.
Thomas Kirby, from Birmingham, said his daughter Olive, six, was one of 30 children in her class sent home last week when a classmate tested positive.
The father-of-five said: "It seems to me like adults are able to get on with their lives more and more now, while children are still stuck in this kind of cycle of having to lockdown and it is just unfair really."
He called on the government to think about "children's wellbeing" so they could get back to school "where they need to be".
He said other measures, like daily testing, should also be put in place .
A government spokeswoman said: "We are aware that a minority of children are experiencing disruption as a result of self-isolation at the moment, which is why the health secretary and education secretary are working to get education back to normal as quickly as possible."