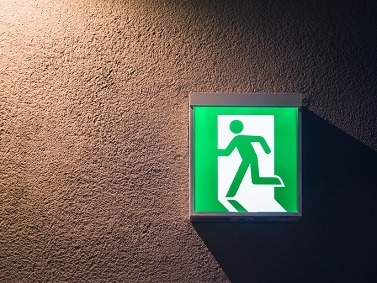 CREDIT: This story was first seen in The Telegraph
Headteachers have urged the government to advise them on what to do if their school is caught up in a terrorist attack, as they criticise ministers for having no plan, The Telegraph reports.
The recent terrorist attacks in Manchester and London have prompted a growing number of schools to introduce emergency procedures, such as locking teachers and pupils in a classroom to keep them safe if a terrorist is operating in the area.
But the teaching unions have warned that schools' emergency plans for terrorist attacks should be a "key priority" for the government, rather than being left to "ad hoc" arrangements.
T
he National Association of Headteachers (NAHT) said that the majority of local authorities also do not to offer advice on school lockdown procedures either.
Chris Keates, general secretary of the The National Association of Schoolmasters Union of Women Teachers (NASUWT), said: "The safety of children and staff in schools should be a key priority for the government.
"Their health and wellbeing cannot be left to ad hoc arrangements. The government needs a coherent national strategy on lockdown procedures.
T
he DfE has no set policy on whether schools should have lockdown procedures, nor does it offer any specific guidance on the issue.
T
he department says that all schools should have their own emergency plans, "which they can develop with the help of local police forces and their local authority".
P
rofessor Anthony Glees, director of the Centre for Security and Intelligence Studies at the University of Buckingham, said he "absolutely" believes that the DfE should provide more specific advice for schools on options, including lockdown, that they can evaluate and adapt to their circumstances.
H
e told
TES
 that "lockdown might not necessarily be the best advice at all times", and highlighted alternative police advice to "run, hide, tell" during a weapons attack.
The DfE online guidance for schools covers putting together a generic plan for "emergencies, including severe weather and floods", but makes no specific mention of lockdown procedures.
A DfE spokesman said: "Schools have a legal responsibility to ensure staff and pupils are safe. We provide a range of support for schools, and constantly review guidance to ensure it is comprehensive and up to date.
"The National Counter-Terrorism Security Office also provides specialist advice on staying safe in the rare event of an attack, including tailored advice for education establishments."
Don't forget to follow us on
Twitter, like us on
Facebook, or connect with us on
LinkedIn!