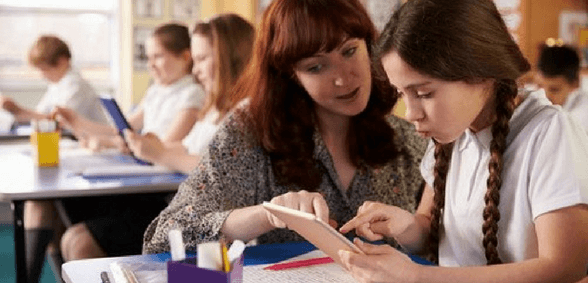 CREDIT: This story was first seen in BBC News
Headteachers representing more than 5,000 schools across England are supporting a protest letter to the chancellor over "inadequate" funding, BBC News reports.
The letter, being delivered to Downing Street, warns of schools increasingly having to make "desperate requests to parents for 'voluntary' donations".
Heads are calling for an extra £1.7bn per year for schools.
The government has already moved £1.3bn of education funding directly into school budgets.
The protest, ahead of next week's Budget, has been organised by regional groups of head teachers representing schools with 3.5 million pupils in 25 local authorities from Cornwall to Cumbria.
It follows a letter warning about funding cuts, sent to the parents of more than 2.5 million pupils in September.
This is the biggest collective protest so far from the school funding campaigners, who have been warning of an overall lack of investment and a failure to resolve differences in levels of per pupil spending.
"It is extraordinary that some English secondary schools will receive 60% less funding than others of the same size," says the letter to Chancellor Philip Hammond.
"The impact on class sizes, curriculum offer and staffing is obvious," the heads write. "A school receiving over £4m more than another could, for example, afford 133 more teachers."
The government has recognised the regional anomalies in funding and published a new national funding formula.
But the heads argue that changes in how funding is allocated will depend on there being enough overall money in the system.
Despite the promise to move £1.3bn from the DfE's budget directly into school spending, the heads say they will still have faced a real-terms cut of £1.7bn between 2015 and 2020.
Without this £1.7bn being restored, heads are warning the chancellor:
they will not be able to afford to recruit teachers
class sizes will rise
subjects will have to be withdrawn
sixth forms could close
special needs pupils will not get the support they need.
The government has said that it has taken significant steps towards resolving funding inequalities.
The National Funding Formula "has been widely welcomed and will put an end to the historic disparities in the system", a DfE has said about the heads' funding protests.
"As the independent Institute for Fiscal Studies has confirmed, overall schools funding is being protected at a national level in real terms per pupil over the next two years.
"Our formula will provide significant gains for under-funded schools of up to three per cent per pupil in 2018-19 and a further three per cent in 2019-20."
Don't forget to follow us on Twitter, like us on Facebook, or connect with us on LinkedIn!