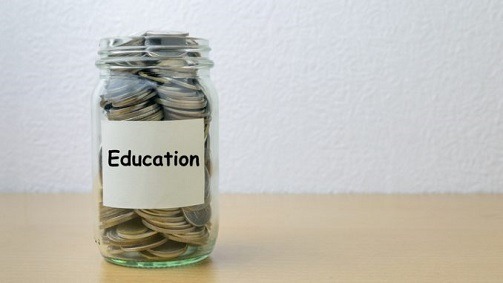 CREDIT: This story was first seen on Kent Online
Two popular teachers have opted to take voluntary redundancy after governors have demanded swingeing cuts at their schools, Kent Online reports.
Sarah Hunt and Michelle Crowe will leave Eastchurch Church of England Primary School at the end of the year.
Their shock decision followed an announcement by chairman of governors Andy Booth.
Mrs Hunt has been head of school at the All Saints site in Warden Road, Eastchurch, for a number of years and Miss Crowe, head of school at the more modern St Clement site in Leysdown Road, Leysdown, has been there since it opened.
The news angered parents who have launched a petition against the changes. They have also set up a Facebook page called "eastchurch cep against unfair changes and cuts".
One mother who has a daughter at the school stormed: "Both headmistresses have now handed in their notice and staff are having to reapply for their jobs. Why has Andy Booth agreed these cuts without any parental or head teacher input?"
A dad of two, who did not want to be named, said: "We are disgusted by what's happening at the school. We have heard a lot from the teachers and we are not  happy. It's so sad because it was a fantastic school. Now we are considering taking our son out."
Ukip Cllr Padmini Nissanga, who represents Sheppey East on Swale council, said she had been deluged with complaints.
In a letter home to parents Mr Booth, who is also a Conservative councillor on both Swale council and Kent County Council, blamed the shake-up on cuts in government funding.
He explained: "It has been calculated that the current staff structure will not be sustainable in light of budget forecasts for the next three years."
He said the school had added financial problems because it was running two sites but was only funded for one site by Kent County Council. He added that a new formula being introduced by the government would "probably" lead to further cuts.
But Sittingbourne and Sheppey Tory MP Gordon Henderson dismissed the reasons and said the Government had already committed a further £2 billion for education. He insisted the new national Fair Funding Formula would not adversely affect Island schools.
Following the two teachers' decisions to go, governors have advertised for a business manager and a single head to look after both sites. The headship carries of salary of between £49,976 and £67,963 and is to start in January.
Mr Booth said: "The restructure will mean roles are streamlined and made financially efficient ensuring more money is available for essential resources for the children."
He insisted the restructure would not affect teachers already at the school.
But he admitted other roles such as site staff, administration and management are set to change and voluntary redundancies were being sought.
In his letter he broke the news that both Miss Crowe and Mrs Hunt had "chosen to leave the school" at the end of the year.
He said: "They have successfully led the school through a 'Good' Ofsted and a 'Good' church inspection and continued to raise standards. They will be deeply missed."
Both teachers declined to comment.
The two sites have around 100 teaching and office staff and look after 480 children aged from three to 11. There is also a nursery with 52 places.
Applications for Headteacher close on June 26 with interviews taking place on July 12 and 13.
The school strap-line is: "Two sites: one school, one vision, one team."
Don't forget to follow us on Twitter, like us on Facebook, or connect with us on LinkedIn!