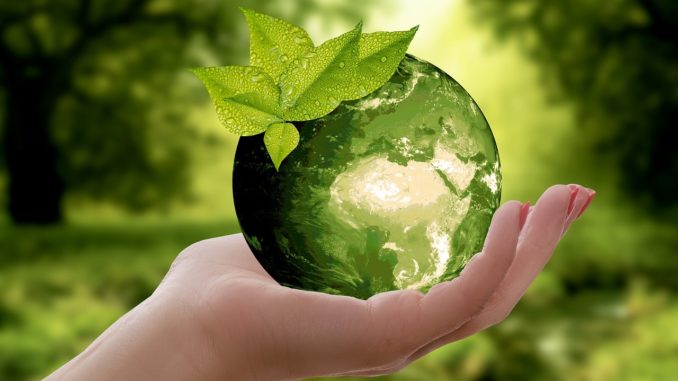 The government has challenged schools to go single-use plastic-free by 2022. Trewin Restorick, CEO and co-founder of Hubbub, offers five steps to kickstart the process
The airing of Sir David Attenborough's Blue Planet has sparked a national debate about plastic pollution. Students have started plastic-free campaigns, organisations are phasing out single-use plastics and the government has challenged schools to go single-use plastic-free by 2022…but how? Here are five steps based on what the charity Hubbub has learned working with some of the UK's largest companies.
1. Don't act in haste
The response to single-use plastics has been highly emotional, driven by stark images of sea animals suffering the impact of plastics. Many organisations have responded by switching to other solutions that, in some instances, are more costly and have equal, or greater, environmental impact.
Schools should think carefully about the wider environmental impact of their choices. Be wary about claims around what is biodegradable. You should also consider whether switching away from plastic could have an adverse impact – such as creating greater food waste – and ensure that changes don't generate greater carbon emissions by higher travel and production costs.
2. Follow the three Rs
Build your environmental policy around the three Rs: reduce, reuse and recycle. This will save money and help ensure that changes have a positive environmental impact. Make this policy clear to all your supplier organisations and challenge them to demonstrate that they are following these principles when providing services to the school.
3. Use positive messaging
People are more likely to make sustained long-term changes through positive messaging and engagement. Hubbub has worked with schools to introduce recycling reward machines that offer students a reward for recycling plastic bottles. For London schools the charity offers students the chance to go plastic fishing; these free trips on a boat made from recycled plastic highlight that plastic can be transformed into some fantastic products – but, if it escapes into the natural environment, it is highly problematic.
4. Engage parents/carers
Many of the single-use plastics entering the school will be coming from the homes of students, often in the form of packed lunches and snacks. The level of interest in plastics gives schools an opportunity to engage with parents and carers, encouraging them to make positive switches.
Hubbub has recently run a trial campaign that has successfully helped people to create alternative packed lunches that save money, are healthier and reduce plastic packaging.  This trial could easily be replicated in schools and help create educational opportunities on how diet links to sustainability and health.
5. Learn from others
There is a growing number of organisations seeking to help schools make the transition away from single-use plastics. The Plastic Free Schools campaign, run by Surfers against Sewage, provides practical guidance, while EcoSchools provides a great process to follow.
A large number of companies are also on the journey to reduce single-use plastics and it might be worthwhile seeing if there is a business in your local area that could help.
Hubbub has recently secured funding from TK Maxx and Homesense. With this funding we are seeking 12 'Plastic Pioneer' schools which we will help to, cost-effectively, remove excessive packaging. If your school is interested in being one of these pioneers please email 
[email protected]
.
Don't forget to follow us on Twitter, like us on Facebook, or connect with us on LinkedIn!