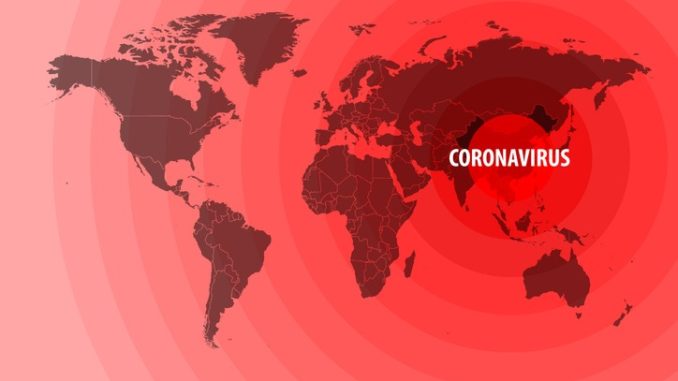 With edtech conferences being cancelled all over the world, how will the sector be impacted?
Covid-19 – the coronavirus – is currently sweeping the world, and – thanks, in part, to scaremongering media and misinformation – people are panicking. "The spread of misinformation about the coronavirus is dangerous," says healthcare expert, Burton Paul. "It's important that the public has access to the best, most up-to-date and most accurate health information possible during an outbreak. Covid-19 is still a new virus, so there is a risk that viral guesswork online, as well as conflicting advice – on social media for example – will cause a serious amount of panic."
Of course, people are turning to the internet for more information on this virus, and this can do more harm than good – but this isn't just about individuals hoarding hand sanitiser and toilet paper, big organisations are making major decisions too. According to an article on EdSurge, The Coronavirus' Chilling Effect Hits Edtech Industry Conferences, the illness taking its toll on big international gatherings and events – including those centred on the topic of edtech and education innovation.
In technology, more broadly, Google, Facebook and Microsoft have already pulled out of various conferences, as well as cancelling the ones they host. Edtech events have followed suit; Educause has cancelled its conference, which should have happened earlier this month, and Docebo will no longer run its London conference in April. Ellucian has gone in another direction, not cancelling its live event, but moving it online.
As EdSurge reported, even those businesses which aren't cancelling their events are being transparent about their plans. "Any edtech conference absolutely must get out ahead of the news and talk about what they're doing, even if it's just to reinforce common sense procedures," Frank Catalano, an independent industry analyst who keeps tabs on edtech events, told EdSurge. "Because, if you don't say anything at all, people wonder if the event itself has any clue what's going on."
Other events are being 'modified' due to covid-19, implementing a policy that bans handshaking and any attendees from China, Italy, Iran and South Korea; some others aren't implementing such strict rules – at least, not yet – but are expected to lose many potential attendees. Of course, if there aren't enough attendees, exhibitors won't go either, meaning that information about new edtech won't get communicated as effectively.
So, how will this impact edtech? Within the school sector those in charge of procurement often prefer to meet exhibitors face-to-face when making their decisions about a product or service – without this, will the implementation of edtech stall, even if the innovation doesn't? Frank Catalano acknowledges that there's not as much value in online events, or in researching online. "Part of the effectiveness of a conference is the chance encounters in the hallway with people you've been trying to find, and the ability to have quick, one-on-one meetings that aren't scheduled," he says.
"No matter how many times you try it, you just cannot replicate that networking impact online. You can replicate the programming, you can replicate the structure, but you can't replicate the serendipity."
Don't forget to follow us on Twitter, like us on Facebook, or connect with us on LinkedIn!