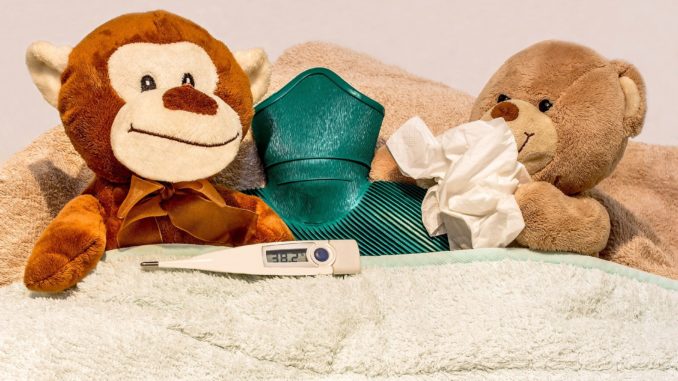 Illness, infections and nasty germs spread like wildfire through schools, especially during the colder months. All it takes is one sick child to infect the rest of the children and staff, so how can you minimise the chances of this occurring – and what do you do if it does happen?
Public Health England (PHE) suggests that any child who is unwell with an infectious disease should not be at school. When the risk of the illness being infectious has passed, and the child is well again, they should return to school. It is usually advised that you allow a period of at least 48 hours after any sickness or diarrhoea has finished before sending them back to school. PHE emphasises that both parents and the school should be aware that a child should not be sent in until an infectious illness has cleared, and it is imperative that the child isn't in school before it is safe to do so.
Local authorities also provide guidelines for schools, which are often developed in co-operation with the health authorities, on how to deal with cases of diseases that are infectious. These guidelines can include exclusion periods for particular conditions and requirements for notifying the local authority about outbreaks of diseases.
Controlling an outbreak in schools
Certain infectious diseases which are likely to spread in schools, especially illnesses with symptoms of vomiting and diarrhoea, can be controlled and prevented through good hygiene procedures. Some of the best ways to prevent germs from spreading include:
Paper towels or hand-dryers are best for drying hands.
Spillages of body fluids e.g. blood, faeces, saliva or vomit, should be cleaned up immediately. Disposable gloves should always be worn.
Surfaces on which body fluids have been spilled should be disinfected with household bleach, diluted one-part bleach to 10 parts water.
As well as implementing the obvious, practical cleaning methods, it is also essential to ensure that children and staff practice good hygiene. This can be encouraged through signs in the toilets and food preparation areas as well as by incorporating good hygiene advice in assemblies or staff meetings.
How can staff avoid catching pupils' bugs?
The most important measure is to ensure that children who are infectious are excluded as advised above. In the case of diarrhoea or vomiting, the hygiene measures described above are also essential and staff should ensure that they practice the good hygiene methods outlined above. In other some immunisation may be necessary. If staff do become ill, they should do the same as infected children and remain absent until they no longer pose a risk of spreading infection; in rare instances medical suspension may be necessary.
Illness cannot always be stopped, but strategies can be put in place to stop it spreading and to help control it if it does. Having approaches in place to both prevent and control will give your school the best chance of evading nasty outbreaks of illness.
Don't forget to follow us on Twitter, like us on Facebook, or connect with us on LinkedIn!