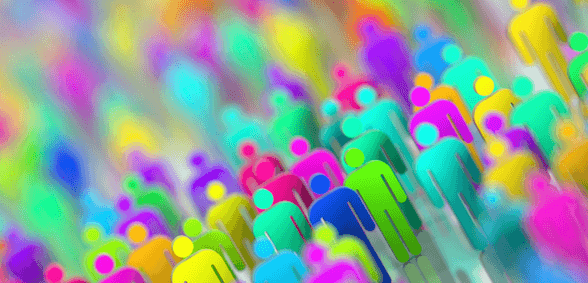 How many great teachers have dropped their CV into your school on spec since September? Two? Five? None? Any typical secondary school should expect at least 10 – and aim for 20. So, why aren't teachers beating a path to your door? eTeach has the answer for you
The biggest waste of money we see in schools is the use of traditional, reactive recruitment. They wait for a vacancy to arise, post an advert for six weeks, demand 10-page application forms be downloaded and completed, then choose from the few candidates who responded in the short time window. They then shred the rest – not understanding how to protect candidate data – and contact the shortlisted candidates, several weeks after they have applied, to interview the few available. Alternatively, an agency manages to fill the role for a small fortune.
Nationally, 20% of vacancies go unfilled altogether – and much complaining about the teacher shortage ensues. And yet, other schools nearby are receiving interest – and the agency managed to find the candidate. So, how do you go about creating that inbound flow of talent to your school?
How to create the candidate waiting list for your school
How do we connect schools with so many candidates that they often halve their recruitment costs in the first year? Easy. By setting them up to proactively recruit year-round. We supply every member school with a few unique tools that revolutionise their staffing methods for ever.
Within days you can begin to cultivate a community of teaching talent – continuously nurturing the candidates in your talent pool, sometimes for years – creating a waiting list of talented teachers and support staff who want to work for your school.
1. Create your career page
Power has shifted to the candidates and you are no longer interviewing – you're pitching. Your career page serves as a hub from which to showcase your unique selling points as a career destination of choice. This must be a standalone page aimed at school professionals. Showcase your employer brand on your bespoke career page and share it on social media profiles to market your school and vacancies continuously – in this way you will proactively drive candidates to apply to join your talent pool.
2. Mobile-optimise a set of proactive adverts
You should be running a constant stream of adverts for your talent pool. These are valid vacancies, the adverts for which explain why you are an excellent career choice for life. Ensure these are mobile optimised – more than 60% of job-seeking visits to eteach.com are on mobiles so, if your adverts don't show properly, they are in vain.
3. Talent pool
It's just astounding that some schools still don't proactively create a talent pool. How can they afford not to? One barrier we often hear is a lack of confidence in their GDPR process, yet this practice yields so many thousands of pounds in savings every year – and requires so few changes – that it is absolutely worth understanding. Start by reading the GDPR guide on eteach.com/recruit.
4. Be the school that's easy to apply to!
When schools call in to say their advert has been online for three days and had a high level of online views but not one single application, we raise an eyebrow. In almost all cases, this great advert is ruined by the demand for a two-and-a-half-hour application form. Conversely, schools offering a digital application form instantly get twice the applications per advert.
Break down the barriers to teacher engagement by offering candidates online forms and the option to fast-apply, which pre-populates your form with a click from their choice of online profile.
It's time to try something new
If you want to reduce your dependency on agencies, you need to adapt your approach to school recruitment to compete for teaching talent.
Less agency dependence + less supply staff dependence = less spend.
What you need now is a few simple tools to create and grow your own teacher community with whom you engage earlier, more often and continuously, to nurture the talent pipeline you need and recruit for your school. This is eTeach.
Don't forget to follow us on Twitter, like us on Facebook, or connect with us on LinkedIn!