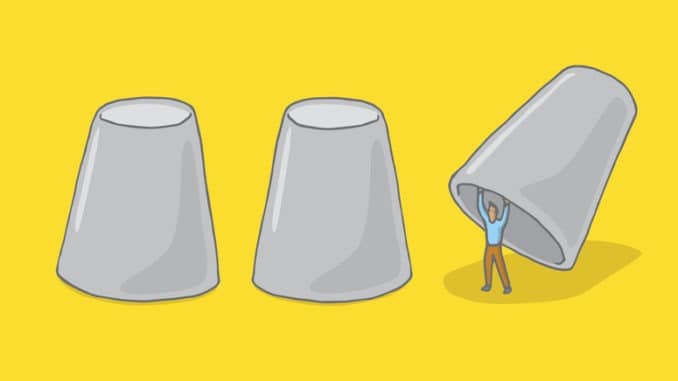 Management Today's panel of leaders share their tips for finding non-obvious talent
CREDIT: This is an edited version of an article that originally appeared on Management Today
From unconscious biases ingrained in your recruiting tools, to your industry at large being inaccessible to people from diverse backgrounds, there are various reasons why you might be struggling to find non-obvious talent. Probably the most glaring trap firms are falling into is an over-reliance on CVs; a diamond in the rough isn't necessarily the employee who ticks the most boxes, and there are lots of qualities, like creativity, which a summary of a person's career doesn't automatically reveal.
Here, our panel of leaders share their recruitment hacks to consider when looking for your next game-changing employee.
Alex Nicolaus, head of people and culture, Paysend
Firstly, be absolutely clear about what a polished diamond in your organisation would look like. A diamond in the rough could be found anywhere, but it's not time-effective to look for them. Instead, put the effort into amplifying your employee value proposition, in order to help them to find you. Your proposition should revolve around how your organisation will help them discover their potential, own their personal growth and, consequently, shape their future.
One way to achieve consistency in your assessments is for every potential recruit to complete a short, behavioural, science-driven, online survey, which is closely linked to your cultural principles. This recruitment hack helps uncover an unlimited number of potential rough diamonds from any background, location or experience. If you find the right alignment there is no doubt that these people will enjoy their time – and perform their best work- at your organisation.
Deepak Shukla, founder, Pearl Lemon Properties
We spot diamonds in the rough by seeing how well they can actually perform the tasks of the job. We almost never look at CVs because they don't show how much value a candidate could bring to our business; instead, we use trial weeks in which candidates do the job they applied to for one week. This way, we can see how well they would actually perform in the job role, and they can decide if they like us too. For people who don't have much work experience, but are actually really talented, it gives them a chance to demonstrate their skills. We've found so many diamonds in the rough who we wouldn't have hired had we only seen their CVs.
Charlie Butterfield, partner, FST
Changing the way you think about recruitment has to happen first. Instead of seeking out those who 'fit right in' with everyone else, we should be leaping at the chance to identify 'perspective gaps', and finding those who could add much-needed value to our teams.
Being flexible about your working environment helps, too. Moving out of the pandemic, I can see a time when insisting upon a nine-to-five, five-days-a-week, London-based work structure will be a red flag for emerging young talent – a bit old school and non-progressive. That approach rules out so many people.
Loosening up, and broadening perspectives, leads to greater diversity. It means that those people who wouldn't have had a look-in before can throw their hats into the ring and shake up our worlds.