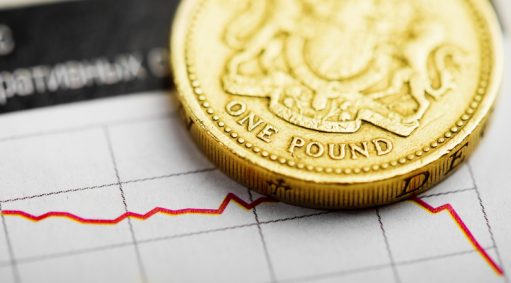 As the future of school budgeting faces uncertainty how can SBMs best prepare themselves going forward? Teresa Paredes, marketing operations manager at HCSS Education, says that a new way of fast and responsive budgeting, which includes regular reviews, is required to successfully navigate a course that meets economic targets
Schools and academies face an uncertain financial future. With an upcoming election plus funding changes, new cost pressures and Brexit all on the horizon, school leaders must change the way they plan their budgets to avoid slipping into deficit.
Britain's economy is on shaky ground and a cloud of uncertainty hangs thick over schools and academies across the country. Long and medium-term budget forecasts are tenuous at the best of times, so it is hardly surprising that, during periods of instability, a high proportion of school budgets become out-of-date after a couple of financial quarters.
Budgets are based on assumptions but in the fast-paced environment of modern school business management, these assumptions are constantly changing.
Today, rising cost pressures that are the result of Britain's decision to leave the European Union are impacting on schools.
The way that schools are funded is also changing with the National Funding Formula expected to come into effect soon, although a measure of uncertainty still hangs over this.
Many school buildings are starting to crumble and 35% of secondary schools will need to spend £1m or more to bring their facilities up to a satisfactory standard.
Pupil numbers are still increasing at the same time as the supply of teachers is faltering.
The exam system is also being turned upside down, raising questions about what pupils and schools will be expected to achieve.
And, of course, another election makes everything more combustible; it has also forced a lot of schools at different points along the academy conversion process to put their plans on hold.
With all of this going on, schools need to make significant changes to the way they plan their budgets.
A new way of budgeting
At times of uncertainty school budgeting needs to be fast, flexible and responsive to change.
It is important that budgeting is seen as a rolling process, where assumptions are updated frequently and actual spend is regularly tallied against budget projections.
Making decisions based on an out-of-date budget is one of the most common budgeting mistakes made by school leaders
Three, four and five-year budget projections are useful for setting a 'direction of travel' and spotting potential deficits early on, to give schools enough time to make necessary adjustments but these projections can only ever provide a rough picture of the future – without proper upkeep they can quickly become out-of-date.
Making decisions based on an out-of-date budget is one of the most common budgeting mistakes made by school leaders. For more certainty, schools should set regular reviews for updating assumptions in budget models.
It is unrealistic to expect stretched school business managers to update their models every week or every month, and most assumptions about costs and pupil numbers won't need updating that frequently, but if budgets are not updated for quarters or years at a time it can create serious problems for decision-makers.
In uncertain times, budget planning needs to be flexible and collaborative
In uncertain times, budget planning needs to be flexible and collaborative. Budget managers should work closely with department heads and get everyone invested in the common cause of meeting budget targets.
The right tools for the job
Software such as HCSS Budgeting enables schools to be agile in their budget planning. It is a scenario-based budget-setting tool for schools and academies which school leaders can use to create as many potential models as they like.
Schools can forecast their budget position up to five years into the future but, to ensure that models stay accurate, the assumptions they are based upon are all fully editable and can be updated quickly and easily. The software can also produce a range of easy-to-understand reports for internal and external stakeholders.
Don't forget to follow us on Twitter, like us on Facebook, or connect with us on LinkedIn!