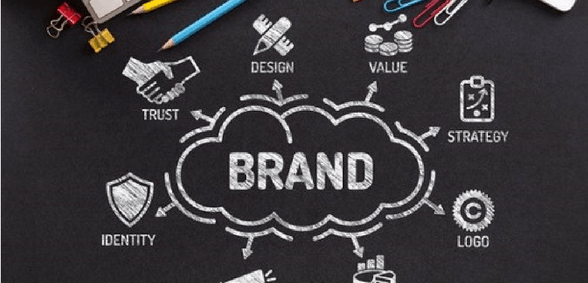 Knowing what parents are looking for in a school is the first step to knowing how to market your school to them, says Simon Hepburn
CREDIT: This is an edited version of an article which appeared on The Key
Before you can decide on a marketing plan, and work out your key messages, it's important you understand what parents are looking for in a school. Consider using focus groups and parent surveys to collect this information – you can ask parents during events, such as parents' evenings, or post a survey on the school website and on social media. Find out why new parents chose your school above others. Ask them:
How did you hear about us?

What were the key reasons that made you choose our school?

Did you attend an open day? Did this help you decide?

Did any of the following inform your decision:

Ofsted/results?

Location?

Facilities and/or building?

Curriculum?

Vision and ethos?

Extra-curricular services (e.g. clubs/wrap around care)?
Ask your current parents about their views of your school:
Are you happy with the progress the school is making?

Are you pleased with the school facilities/building?

How do you find our extra-curricular services (e.g. clubs/wrap around care)?

If you've made any recent changes: what impact have the changes had?

What do you think about our curriculum?
If possible, you can even try speaking to parents who didn't choose your school and ask them why, and what they were looking for when they decided. In addition to the questions above, ask:
What were the key reasons you chose another school?

Is there anything we could have changed for you to have chosen our school?

Are there any services we could offer that would have led you to choose our school?
What's marketable about your school?
Now that you've collected information on what parents are looking for, look at what other aspects of your school are marketable.
What's unique about your school?

Do you have a subject specialism or good school facilities?

What are you doing that other schools in your area aren't?

What's special about your curriculum?

What extra-curricular activities does your school offer?

What have you done to address challenges?

Look at your self-evaluation form (SEF)

How have you addressed issues brought up by Ofsted?

Where is your school going in the future? (Look at your SIP)

Consider your vision, values and ethos – are you happy with them?

Do they accurately reflect your school?
Bring together all the information you have gathered from what parents are looking for and what's marketable about your school and use the information to come up with your key marketing messages. Decide which channels you want to use to promote them – there's no one-size-fits-all here – and articulate your messages so they are clear throughout the school..
Social media
Most schools use Facebook and/or Twitter. Social media is free, easy-to-use and a great place to market your school because it has a wide reach. Facebook, Twitter, Instagram and other social media sites allow instant updates to parents and your community. Use social media if:
Parents in your area use it a lot. You can incorporate a question on this into your focus groups and parent surveys.

You're willing and able to update regularly. Successful social media rests on frequent updates.
School websites
Having an easy-to-navigate website that promotes your selling points will draw parents in. A school website is a useful tool because:
It's often the first place prospective parents will look.

An attractive and informative website will give parents a good view of the school.

It's a great place to advertise events, showcase pupil's work and give a feel of what it's like to be at your school.
School newsletters
Keeping your parents up-to-date with your school news is important. A newsletter is a good way of doing this.
It can be posted online or on social media.

Parents can easily share it with others in the community.

It's an easy way to keep parents up-to-date with what's going in the school.
Events
Parents feel a real connection when visiting a school and meeting the staff and students – it allows them to imagine their child there. Hosting local events can bring in prospective parents; involving your community in your school allows parents to familiarise themselves with the school.
Advertising
Using local and national advertising can help to get the name of your school out to prospective parents. Parents might not know that your school is in need of new pupils, and advertising can help you get the message out.
Don't forget to follow us on Twitter, like us on Facebook, or connect with us on LinkedIn!