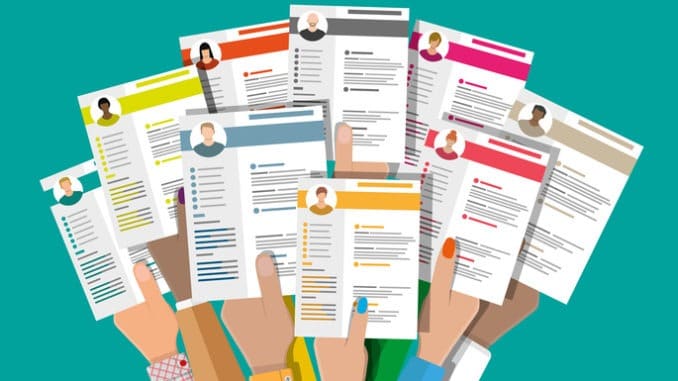 Former national schools commissioner Sir David Carter gives his view on the recruitment picture facing schools in the months ahead
CREDIT: This is an edited version of an article that originally appeared on Headteacher Update
It has been a relentless 12 months. There is no doubt that many teachers and leaders have reached or, very sadly for some, passed breaking point.
What will be the impact of this on the next academic year? Are we going to see a flurry of resignations? How many teachers will be looking for a sabbatical for critical recovery time? How many will be cutting their ties with the profession completely? And what will be the impact on our staffrooms and classrooms?
It is very hard to predict. We may see more heads taking the opportunity to step down or retire – and gaps then emerging in senior leadership as deputies step up into the newly vacant head roles. With this restructure will come a need for more support and investment in CPD to prepare teachers in middle and senior management for new levels of responsibility.
Anecdotally, it seems that there are fewer teachers planning career breaks than you might think; there has also been the influx of applicants to teacher training – something we often see at times of economic hardship. What is clear, however, is that some teachers – rightly – will be seeking an increase in the flexibility of their roles.
At the end of 2019, many people would have raised eyebrows at the idea of teachers delivering learning remotely – of teachers working from home – and yet, here we are. One positive from everything we have endured is the opportunity to look at how what we have learnt might lend itself to new models of delivering great teaching to children.
What should or could a school day or term look like? Could teachers split days or weeks between them more flexibly? How long should a school day be? What could this mean for teachers?
I have spoken to academy trusts which are considering reaching out to teachers who have left the profession because they no longer want the daily challenges that classroom teaching brings, but are willing and excited to take up the responsibility of creating virtual lesson content over the summer. Similarly, I know others who will pivot to virtual lessons to support homework – another possible role for someone looking for fewer teaching hours or for someone who wants to work remotely.
Flexing and changing
And what about roles and responsibilities? Everything has flexed and changed. Are there opportunities to divide workloads differently – to create more resource and capacity without increasing head count? I have spoken to secondary schools which are considering moving to more of a lecture-and-seminar model for A-level teaching – lecture-style classes delivered by one teacher virtually, or in-person to the many, while smaller groups have face-to-face sessions.
Schools will face recruitment challenges in the years to come. What will these look like? Budgets have been stretched by COVID response work – will this have an effect on whether schools can afford to recruit experienced teachers or NQTs?
If there are more NQTs in the school or trust network, how will senior leaders ensure they support them properly? Trusts with multiple schools have an advantage here; if they work to create one, unified, workforce, there will be more opportunities for support, learning and progression, to the benefit of every school in the network.
Whether it is finding NQTs, or filling a headteacher vacancy, there is an opportunity for schools to think differently about how they recruit, especially as budgets feel more and more stretched. Every job I ever found since I started teaching in 1983 was through a commercial provider, but there was a cost to that for schools – estimated at up to £75m nationwide. Recruitment is such a big outlay, especially for trusts recruiting at scale, but we finally have a way around that.
The teaching vacancies job search and listings service created by the Department for Education (DfE) feels like a game-changer. It allows any state school to post a vacancy to job-seeking teachers nationwide – for free. More than 75% of state schools have already signed up to the service, and thousands of job-seeking teachers visit the site each week.
There has never been a better time to make the most of the winds of change and to re-evaluate our recruitment practices. Everyone involved in school recruitment has an opportunity to refine their existing practices in order to recruit the best candidates and appeal to those who may be looking for a different kind of role, post-pandemic – and to save money and time in the process. The pandemic has created huge challenges in education but, in this era of sweeping change, we must not lose the opportunity to rethink how we can adapt for the better.
Updating our recruitment structures and working practices will play a key role in this so that we can attract – and keep – the best teaching talent.