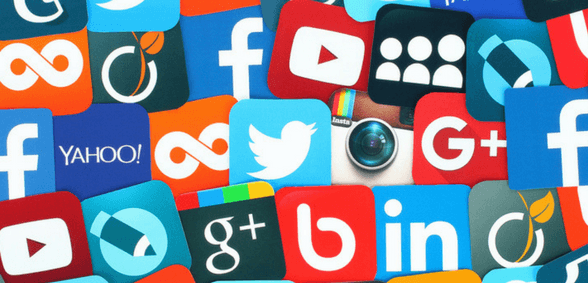 There's an active and supportive SBM network over on Twitter that some in the world of school business management are missing out on – from buying advice to career guidance to general wellbeing support – and oh-so-many memes in between! So, for those not yet on Twitter, Andy Heron, SBM at The Maelor School in Wrexham, explains why it's probably time to set yourself up
There is little doubt, in my mind anyway, that school business professionals – whether you like to be known as a SBM, SBL, or some other variation – have very busy lives in school. The ever-increasing and constant demands are all very evident and, quite often, just finding time to yourself to have a break is a luxury that we rarely get. With time at a premium, taking time to look at social media during the working day seems somewhat counterproductive – and you might even think I am bonkers to suggest it as something to champion!
The position of SBP et al. can be an isolated one, with a lot of what we do going 'under the radar'– it just happens and works, is often what is perceived by others. Many enjoy this isolation but some, like me, prefer the thought of having some help at our disposal. This help can come in a multitude of forms – such as school colleagues, SLT colleagues, the local authority or other SBP colleagues in other schools – local, regional or even national groups, where you can speak to them or pick up the telephone or email them for help and advice.
The other form is a type using the power of social media and, in this particular case, Twitter.
The SBL Twitter community
For those unfamiliar with Twitter as a platform it is a very useful resource on which people can interact to ask questions, seek advice and get signposted to something of interest or value. It has a thriving network of SBPs from all variants of education establishments contributing very different opinions and discussing all manner of school business-related topics. Not only does it communicate work-related issues, it is also a platform for the sharing of views on many other 'hot topics' such as wellbeing, professional development and highlighting events that, otherwise, you may not have known were happening.
I would argue that a short time spent on Twitter every day could be beneficial in a number of ways – be it signposting to a course or qualification, understanding a school business discipline better or improving your personal development and/or wellbeing.
From a personal perspective, I enjoy using Twitter, but some don't – and won't – go near it. Some may like to 'lurk' on it and just read what is going on, whilst other SBPs will be very active in tweeting throughout the day.
I like Twitter because:
I can dip in and out, as often as I am able – there is no pressure.
I can ask a question and, usually, it will get a response. I can use this to better understand an issue or use the advice positively.
As a resource it is very effective in acquiring very relevant and up-to-date information.
The help and support it offers is invaluable in a variety of areas.
If you have never tried it, I would highly recommend giving it a go. As the old saying goes, how do you know you don't like it, if you have never tried it?
Don't forget to follow us on Twitter, like us on Facebook, or connect with us on LinkedIn!